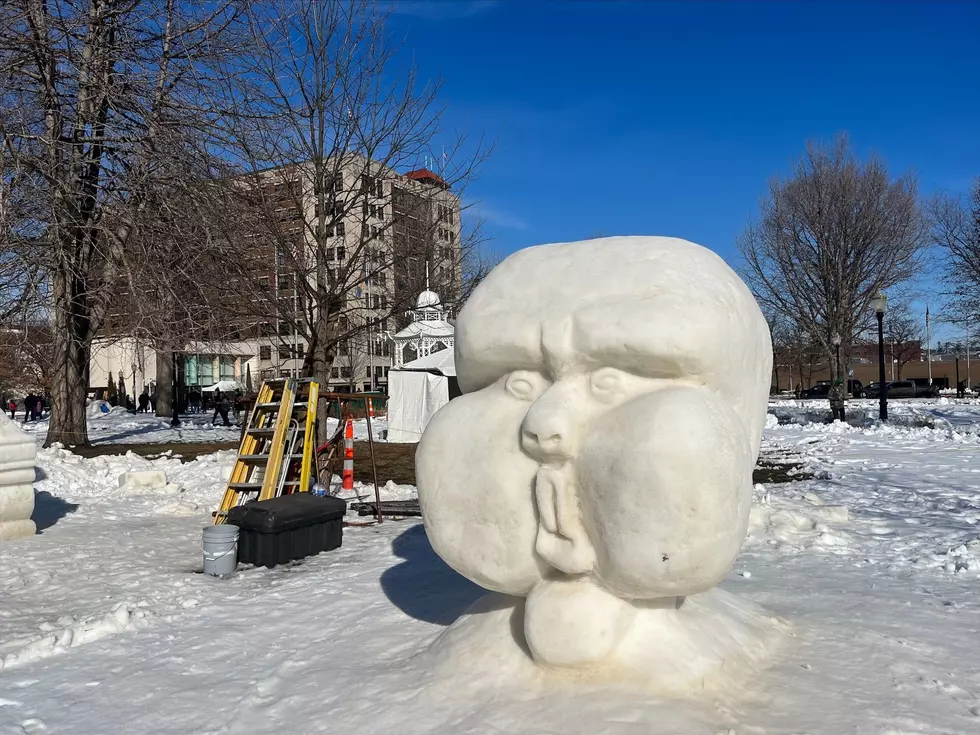 Eastern Iowa Artist Makes Chilly Return After Disney Debut [PHOTOS]
Kerri Mac
Art like this takes "cool" to a whole new level.

An intense competition combined with some family fun comes together to make the Winter Arts Snow Sculpting Festival in Dubuque. This art contest is the most important one of its kind in the state.
Taking place from February 9th through February 12th, this free family friendly event is located in Dubuque's downtown area in Washington Park. During this time, sculptors of all different backgrounds from all across the state battle it out for the coveted Iowa State title.
Six teams of various skill sets worked to create larger than life creations out of 288 cubic feet of snow. Combined, these artists worked with about 1,728 feet of snow.
Pretty impressive, right?
The winners of this competition in Dubuque will be going to the U.S. National Snow Sculpting Championship in Wisconsin next year. Two different winners were determined; one by a small group of judges and one by the people who dropped in to check out the festival.
People's Choice Award:
Up To Snow Good ~ "Fake It Til You Make It"
Team Members:
Jeremy Rudd, Kristine Jubeck, and Jessica Stewart-Wagner
Winter Arts Snow Sculpting Champion:
The Driftless Snow Sculptors ~ "The Symphonious Swan"
Team Members: Hugh McCarron, Dave Maloney, and Rachel Spurling
Take a look at all of the amazing sculptures down below!
Dubuque Winter Arts Snow Sculpting Festival 2023
The winner of this snow sculpting competition secures themselves a place in the United States Snow Sculpting championship in Lake Geneva, WI next year.
Rachel Spurling and her fellow group of winning artists just competed in the National Competition this winter, so this will mark another successful run for the U.S. title next year.
You might recognize Rachel Spurling from her time on a hit Disney competition special that premiered last year. As reported in the Telegraph Herald, Rachel first caught the eye of a Disney talent in 2020 when she competed in the US National Snowsculpting Competition.
Spurling competed on a brand-new Disney+ show called Best In Snow. The 90-minute special featured amateurs working with snow sculptors like Rachel as they vie for the title of "Best In Snow."
The artists were split into five teams, and they all had to turn ten-foot, twenty-ton blocks of snow into larger-than-life sculptures inspired by various Disney characters.
You can check out the trailer down below!
You can read more about this in the original story here!
Fenelon Street Elevator
The steepest and shortest railway is in Dubuque.