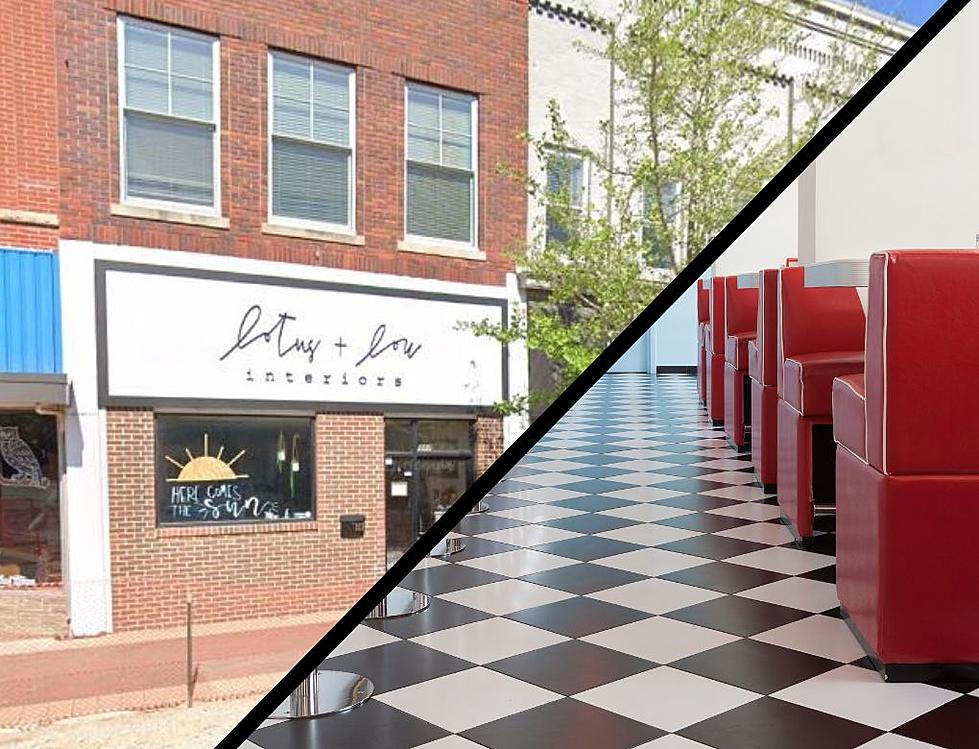 Downtown Cedar Falls Will Finally Get A Diner
Google Maps/KM/Canva
Downtown Cedar Falls Will Finally Get A Diner
***The image used in the featured photo is not a real picture of the interior of the restaurant.***
Downtown Cedar Falls is a hot spot in the Cedar Valley. With University of Northern Iowa students going out to Deringer's on a Thursday night, friends meeting up for brunch at George's Local on a Saturday after the farmers market, to a romantic evening with that special someone at Montage; Main Street is the place to be!
Now, a new sort of restaurant will be making its way to the downtown area.
And let me just say...it's one that people have been asking for for years!

A recent report confirmed that Downtown Cedar Falls will be getting a diner!
Patton Bar & Diner will open on 317 Main Street sometime next year. It will be moving into the old Lotus + Lou location that closed in the last few months.
According to a report from the Waterloo/Cedar Falls Courier the new eatery is set to open for business in the spring. The owners are trying to capture the nostalgia and vibes of the classic diner experience at Patton's.
Apparently, the name of the eatery is a sort of homage to the Cedar Valley's locomotive history.
Some other interesting news about this new business opening, is that the owners also purchased the building at 315 Main Street which used to be the home of Scratch Cupcakes.
This building has sat empty for several years now, and the owners plan to possibly turn that into another food or drink spot. However, no official plans have been made just yet.
We will keep you updated on the development going on at both of those store fronts.
Stay up to date with everything going on in Eastern Iowa by downloading the free station app from your app store. Also, make sure you're following the station on all social media platforms so you can be in the know about other restaurants opening up in our neck of the woods.
Bridegerton-Esque Cabin Mansion In Waterloo
You can live like you're living in your own English regency drama in this Waterloo Cabin Mansion. This is the diamond of the season in the real estate world.
Gallery Credit: Kerri Mac
E.J. Warner's First Time Starting as QB For Temple
E.J. Warner started his collegiate career on September 17th, 2022 as starting Quarterback for Temple against Rutgers.
Gallery Credit: Kerri Mac