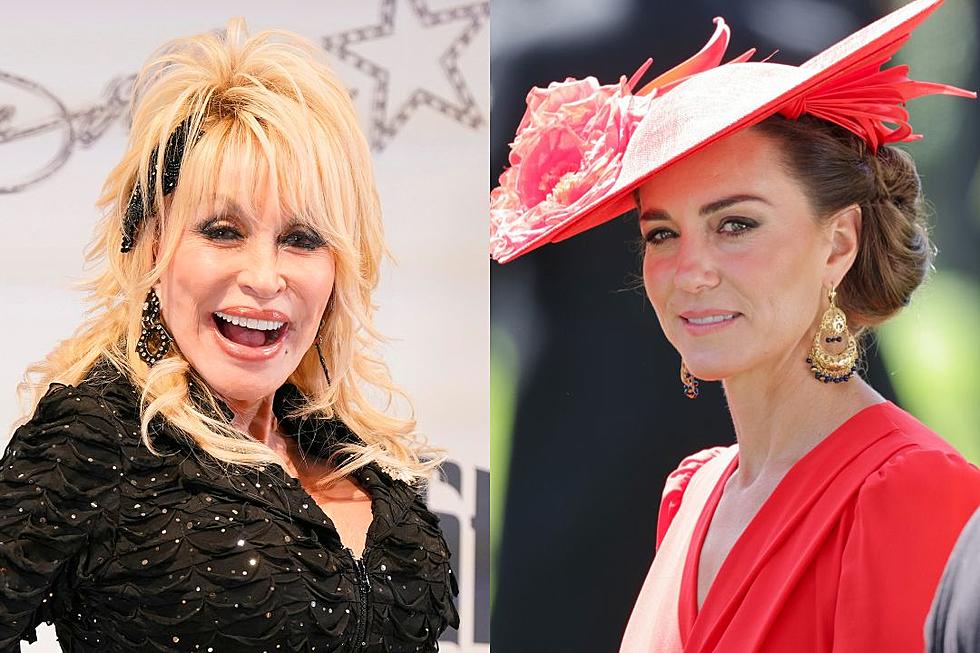 Why Dolly Parton Turned Down Tea With Kate Middleton
Sam Hodde / Chris Jackson, Getty Images
Dolly Parton recently turned down an invite to have tea with Kate Middleton.
The country icon made the royal revelation while speaking to BBC Radio2 about her recent press trip to the U.K.
"Lordy, I even got invited to have tea with Kate. And I felt so bad… I couldn't even go!" Parton told BBC Radio2.
"They had all this stuff set up. I thought that was very sweet and nice of her to invite me to tea, and one of these days, I'm gonna be able to get to do that, and that'll be great," she continued about her missed connection with the Princess of Wales.
"But she wasn't gonna promote my rock album, so I had to say no. I hope she hears it, though!" Parton joked.
The legendary country singer was in the U.K. to promote her upcoming album, Rockstar. The album features nine original tracks and 21 covers of classic rock songs. It also features guests including Miley Cyrus, Stevie Nicks, Lizzo, Chris Stapleton and more.
READ MORE: Why This Dolly Parton-Miley Cyrus Song Was Banned at School
Parton decided to delve into the rock 'n' roll genre after being inducted into the Rock and Roll Hall of Fame in 2022, where she previewed the project by performing her original rock song "Rockin'."
"I figure if I'm gonna be in the Rock and Roll Hall of Fame, I'm gonna have to earn it. And you thought I couldn't rock!" Parton said onstage at the time.
Another reason Parton decided to dive into rock 'n' roll was her "rock and roller" husband, Carl Dean, who is a longtime rock fan.
"He's one of the main reasons I did this album. He's more excited about this than anything I've ever done," Parton told Entertainment Tonight.
Rockstar is out Nov. 17.
Celebrity Friendships That Imploded
From co-stars like Drake Bell and Josh Peck experiencing wedding invitation betrayal to Camila Cabello losing her girl gang of Fifth Harmony, we recap our favorite, once-inseparable besties and their unfortunate fall-outs.