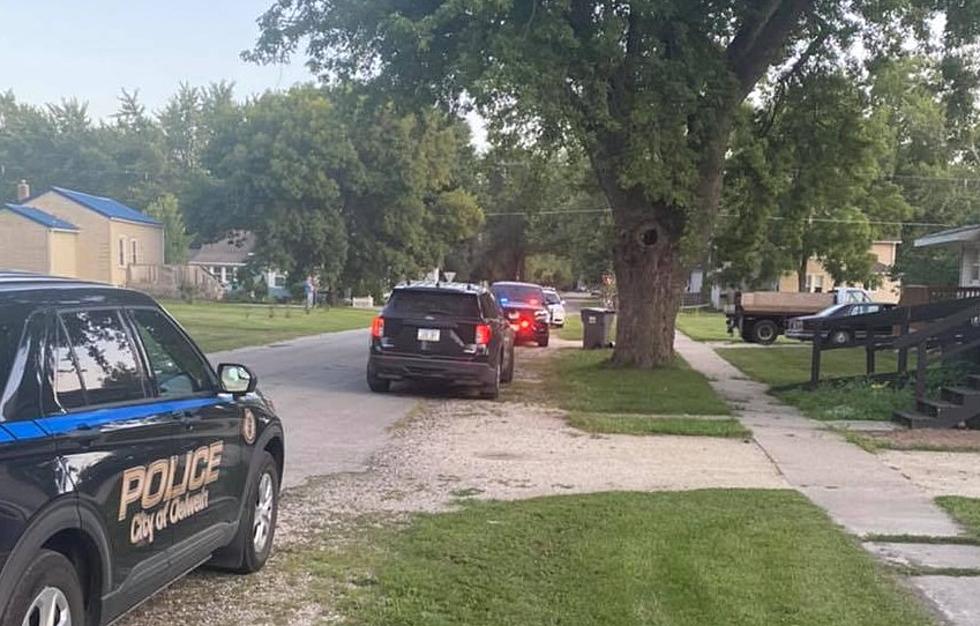 Crackdown on Illegal Drugs in Oelwein Continues…
Photo from Fayette County Sheriff
Oelwein Police have arrested 5 people, on a crackdown on illegal drugs.

As part of an ongoing drug investigation, Oelwein Police executed a search warrant Tuesday (Aug. 17) at 706 3rd Avenue SW.
Five people were taken into custody for Gathering Where Controlled Substances were being used, and Drug Tax Stamp Violations. They were identified as 32 year old Joel Dubon, 63 year old Elda Garcia, 65 year old David Garza, 44 year old Ronald Dean, and 44 year old Manillo Escamilla.

Garza is also being charged with Possession of Marijuana, and Possession of Meth With Intent to distribute.
Escamilla also faces charges of Possession of Drug Paraphernalia, Possession of a Controlled Substance-Methamphetamine, Possession Controlled Substance-Marijuana.
The investigation continues and further charges are possible.
The Oelwein Police Department was assisted in the search by the Fayette County Sheriff's Office and the Iowa State Patrol.
--
Authorities have arrested a Postville man, after Oelwein Police received a report of a vehicle with Minnesota license plates, being driven through Oelwein residential yards.
Dispatch received that call just before 11pm Tuesday (Aug. 17), which also mentioned the suspect vehicle was currently at the Casey's Convenience Store in Oelwein.
When an Oelwein Police officer arrived, the vehicle sped off, starting a chase, which ended in a field in the 9,000 block of Neon Road near Maynard.
The suspect fled the vehicle on foot, but was soon arrested in a corn field.
34 year old Michael Lopez of Postville now faces charges of Eluding, Possession of Marijuana-1st Offense, Driving while License Suspended, Reckless Driving, along with several traffic violations. Other charges are pending.
Oelwein Police were assisted by the Fayette Co Sheriff's Office and the Iowa State Patrol.
--
A routine traffic stop in Oelwein has resulted in multiple charges against a Strawberry Point man.
At about 8pm Sunday, Oelwein Police pulled over a vehicle at 5th Avenue NW and West Charles.
The driver, 23 year old Dakota Fratzke of Strawberry Point, was taken into custody for Possession of a Controlled Substance, Possession of Drug Paraphernalia, Criminal Mischief, Possession of a Controlled Substance-Marijuana, Theft in the 2nd Degree, and Driving While his License is Suspended.
--
Here are 50 of your favorite retail chains that no longer exist.
LOOK: Famous Historic Homes in Every State