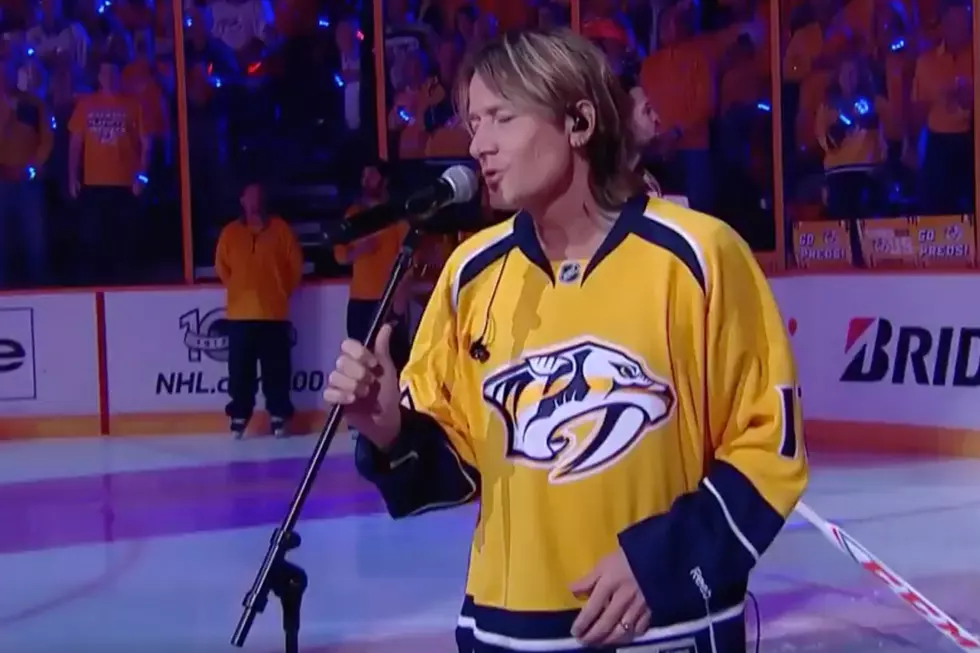 10 Of The Best National Anthem Performances By Country Stars
YouTube
The Super Bowl has everything...great commercials, amazing musical numbers, and some decent...sports ball??
I may not be a HUGE football fan, but I am a huge fan of all of the performances. That may seem like a bit of a copout, but it's true! Once the game ends and the trophy is awarded, what do you really remember? You might remember a few exciting plays or calls. However, what people will still be talking about months after are the performers who took to the field.
I don't even remember Super Bowls by the year they took place in, or the teams that played, but by the artists who played the half time show and sang the national anthem.
And no one can sing the national anthem better than country stars. So, here are a few of the best performances of the "Star Spangled Banner" that country artists have ever done. This includes a few hockey, baseball, and of course football game performances.
1. Brad Paisley, 2017 World Series
2. Luke Bryan, 2012 All Star Game
4. Carrie Underwood, 2017 Nashville Predators Game
5. The Chicks, 2003 Super Bowl
6. Keith Urban, 2017 Nashville Predators Hockey Game
7. Kelly Clarkson, 2009 Super Bowl
8. Leeann Rimes, 2011 NCAA Mens Basketball Tournament
9. Vince Gill & daughters, 2017 Nashville Predators Hockey Game
10. Marina McBride, 2004 World Series

Enter your number to get our free mobile app
7 Jokes Iowa Jokes