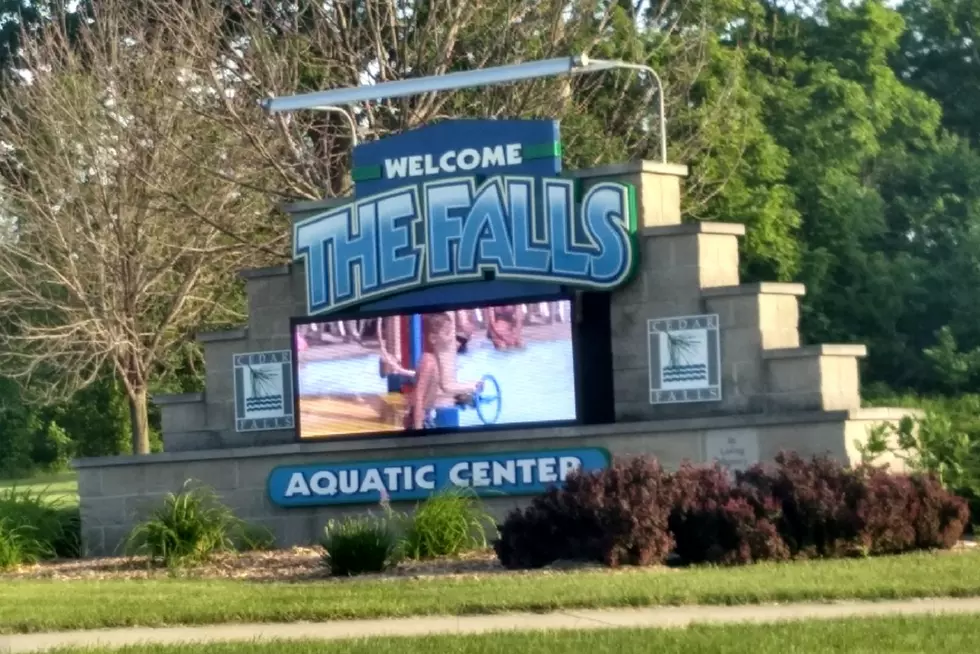 Cedar Falls Aquatics Center Sees Dramatic Drop In Cost
Photo By: Elwin Huffman - Townsquare Media
Families in the Cedar Valley will be surprised to hear this interesting news. A fun summertime spot will be changing things up next year.

The Cedar Falls City Council is already looking to the summer. In a recent city council meeting, the Recreation & Community Programs Division proposed fee changes for pass holders of the Cedar Falls Aquatics Center, according to reports.
These changes bring with them a SIGNIFICANT pass price cut. Passes will cost a fraction of the price that they've been for the past few years.
Here are what the amended costs of the different passes for 2022 will look like versus 2021's prices:
Adult Pass (Resident)
2023 ~ $40
2022 ~ $130
Adult Pass (Non-resident)
2023 ~ $60
2022 ~ $160
Child's Pass (Resident)
2023 ~ $50
2022 ~ $125
Child's Pass (Non-resident)
2023 ~ $60
2022 ~ $155
Over the past few summers, the pass prices have gone up considerably.
This new proposal will eliminate the family season pass that the facility has offered for years. The main reason for this removal, according to reports, involves discrepancies over what constitutes a family.
Also, these changes will include an increase in "daily drop-in fees" according to reports.
We reported this summer that The Falls Aquatic Center would close early for the season. This was due to summer staffing shortages. The aquatic center closed for the season on August 14th, 2022.
For more information about community events make sure to follow the station across all social media platforms. Don't miss anything going on in the Cedar Valley by downloading the station app from your app store.
Bridegerton-Esque Cabin Mansion In Waterloo
You can live like you're living in your own English regency drama in this Waterloo Cabin Mansion. This is the diamond of the season in the real estate world.
Pyramid Home In Clear Lake
If you're looking to take a trip to Clear Lake sometime in the near future, why not rest and relax like an Egyption? This pyramid home is available for you to check out on Airbnb.