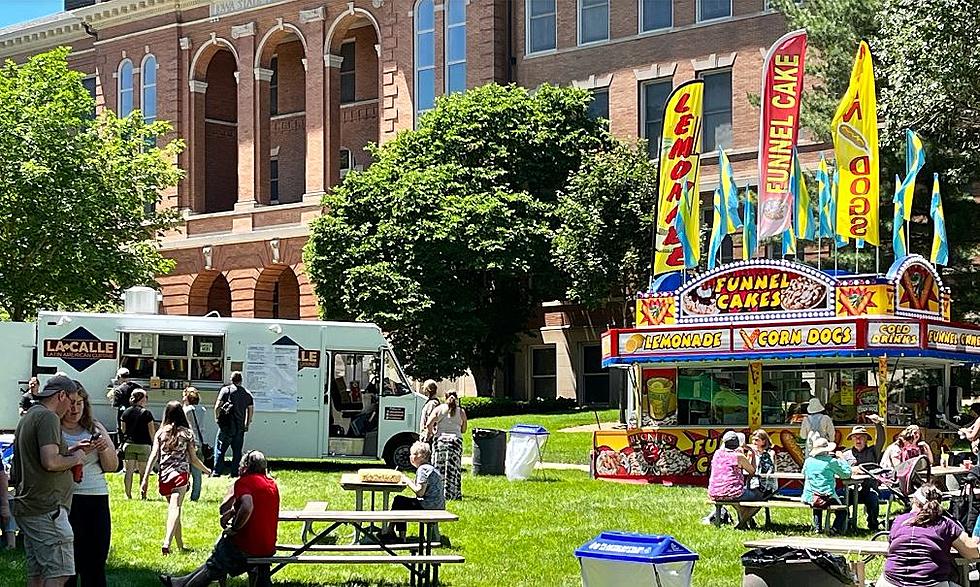 Beloved, Nearly 50 Year Old Iowa Festival Canceled
College Hill Arts Festival
Those who frequent this fine arts festival are absolutely gutted by the recent announcement.

The popular College Hill Arts Festival has been a tradition in Cedar Falls for 42 years. It is a "juried event" where artists can showcase some of their original work such as; pottery, ceramics, wood, jewelry, metal sculpture, painting, photography, and glass. These works are awarded by three independent judges.
It took place every year right on the College Hill at 1012 W 23rd Street.
Also, the College Hill Arts Festival has made Sunshine Artist magazine's list of '100 Best Fine Arts & Design Shows' in the United States multiple times, according to reports.
Unfortunately, this festival will not be returning anytime soon!
Officials posted on the official event website the heartbreaking news about the College Hill Arts Festival cancelation.
"After much discussion, the College Hill Arts Festival leadership group made the difficult decision to suspend the 2023 festival...After more than forty years of festivals on College Hill, the time has come to step back. "

They cited changes in artist interest, volunteer availability, as well as sponsor commitment for the reason for the cancellation. Those struggles were only amplified by the COVID-19 pandemic, according to festival officials.
The 43rd festival was originally set to take place on June 16th and 17th of this year. Officials were promoting the festival on social media all throughout this year, with their last post before the big announcement being on February 26th.
Applications to be a part of the festival were still going out throughout the winter with a early March due date. There are some talks of the festival coming back in the next few years. We'll keep you updated as more info comes out.
Stay up to date with everything going on in Eastern Iowa by downloading the station app. Don't forget that you can get the most up to the minute event details by following the station across all social media platforms.
Pershing Square Restaurant in NYC
One restaurant in New York City has an interesting connection to one Iowa celebrity. This spot was a filming location for an Iowa adjacent actress.
Dubuque Winter Arts Snow Sculpting Festival 2023
The winner of this snow sculpting competition secures themselves a place in the United States Snow Sculpting championship in Lake Geneva, WI next year.