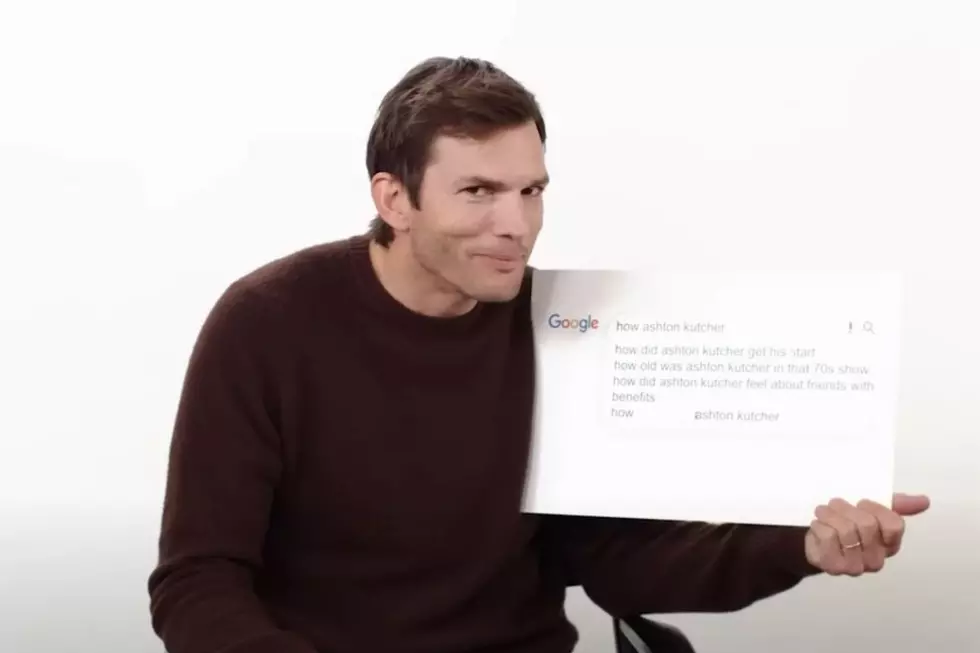 Ashton Kutcher Has Never Seen This Movie Starring Mila Kunis [WATCH]
WIRED via YouTube
Iowa native Ashton Kutcher has been all over the press, promoting his new movie on Netflix,  "Your Place or Mine." The movie which stars him and Reese Witherspoon was released on February 10 and can be viewed today, if you have access to a Netflix account.
There's this old joke in Hollywood that actors aren't really paid to act, they're paid tons of money to promote. An actor's job is only halfway done once the filming of a movie wraps. After that is where the real work begins.
Having a successful press tour can go a long way in making sure the movie, at least, makes its money back. We can plan on seeing a lot of Kutcher in various press promos in the upcoming weeks.
Ashton recently made an appearance on the Barstool Sports podcast KFC radio, where he discussed how he landed his first big role on That 70s Show and the more press he does, the more we get to learn about one of Iowa's favorite celebrities.
One of my favorite YouTube rabbit holes to fall into comes from the YouTube channel WIRED. Whether it's celebrities "answering the web's most searched questions", fighter pilots breaking down fighter jet scenes in movies, or Neurosurgeons answering questions about brain surgery, it can make for a dangerous internet hole to fall into.
After Kutcher's recent appearance on the popular YouTube channel, we learn that there is a movie his wife, Mila Kunis, starred in but he's never sat down to watch it. Funny enough, it's a movie that came out around the same time as a movie he and Natalie Portman starred in, which was pretty much the same movie. Kutcher has never seen Friends With Benefits. 
*Spoiler Alert*
Friends with Benefits, starring Mila Kunis and Justin Timberlake, was released in July 2011. It is about 2 people who try casually hook up without the commitment of a relationship. In January of the same year, Kutcher and Natalie Portman starred in a movie about the exact same thing. Two individuals who try to casually hook up, without any relationship commitments. Both movies end exactly how any romantic comedy is supposed to end, as both partners fall in love.
I wonder if this Valentine's Day, Mila sits Ashton down and makes him watch her movie. If he hasn't told her he's never seen it... now she'll surely find out now that her husband hasn't watched it yet!
Ashton Kutcher's Childhood Home in Homestead, Iowa
The well-known actor hails from Iowa. Ashton Kutcher was born in Cedar Rapids and spent his formative years in Homestead. The later is where he helped his step-dad build this space nearly 30 years ago. In 2015, Ashton decided to give his mom the surprise of her life when he redid their basement space.
Companies Based in Iowa
These companies all have one thing in common: They're based in the Hawkeye state.