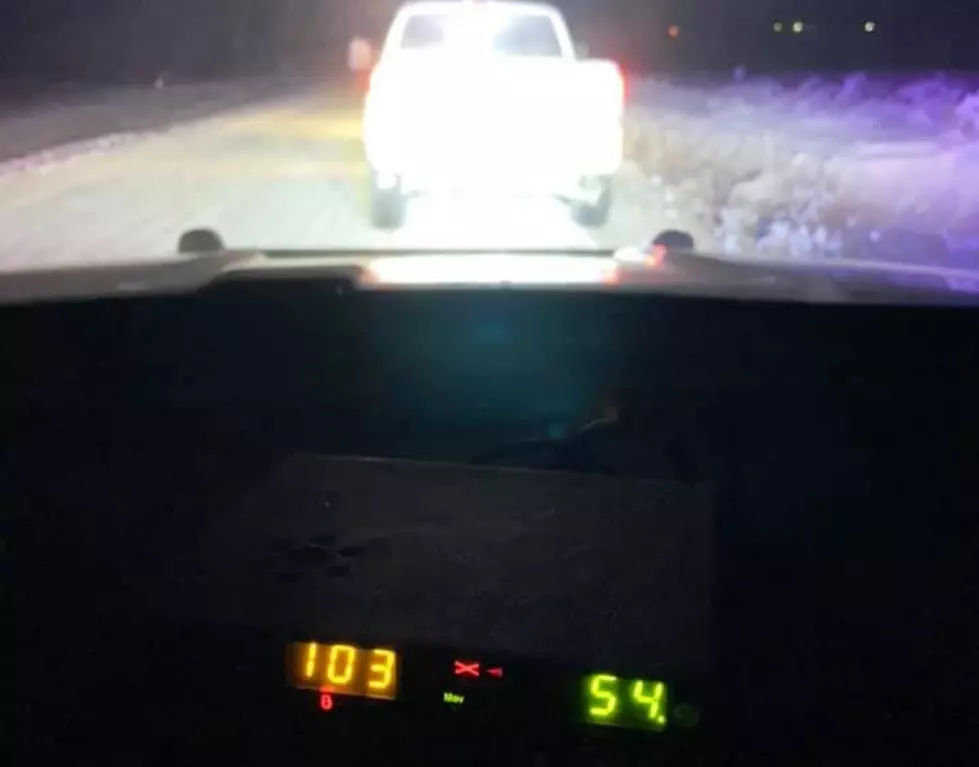 A New Year, and a New Batch of Speeders to Ticket
Photo from Buchanan County Sheriff
The New Year is barely a week old, but authorities note that they have already stopped a number of motorists for speed-related violations, like the fellow in the picture.

According to the Buchanan County Sheriff's Office, deputies have issued a number of speeding tickets since New Year's Day.
The driver in the above photo from Buchanan County, was clocked at 103 mph, in a 55 mph speed zone, in southeast Buchanan County. That motorist was issued a citation, costing them $371.25.
The sheriff also notes that speeding is breaking the law, and the cost is not just a fine:
There is a greater potential for losing control of your vehicle;
the effectiveness of the vehicle's occupant protection equipment is reduced;
if a vehicle is involved in a crash while speeding, it could result in more severe injuries or even death;
not to mention the financial cost of an accident, and very expensive citations.
Remember to slow down and drive responsibly.

Enter your number to get our free mobile app
Our Favorite Photos Showing The Essence Cedar Rapids