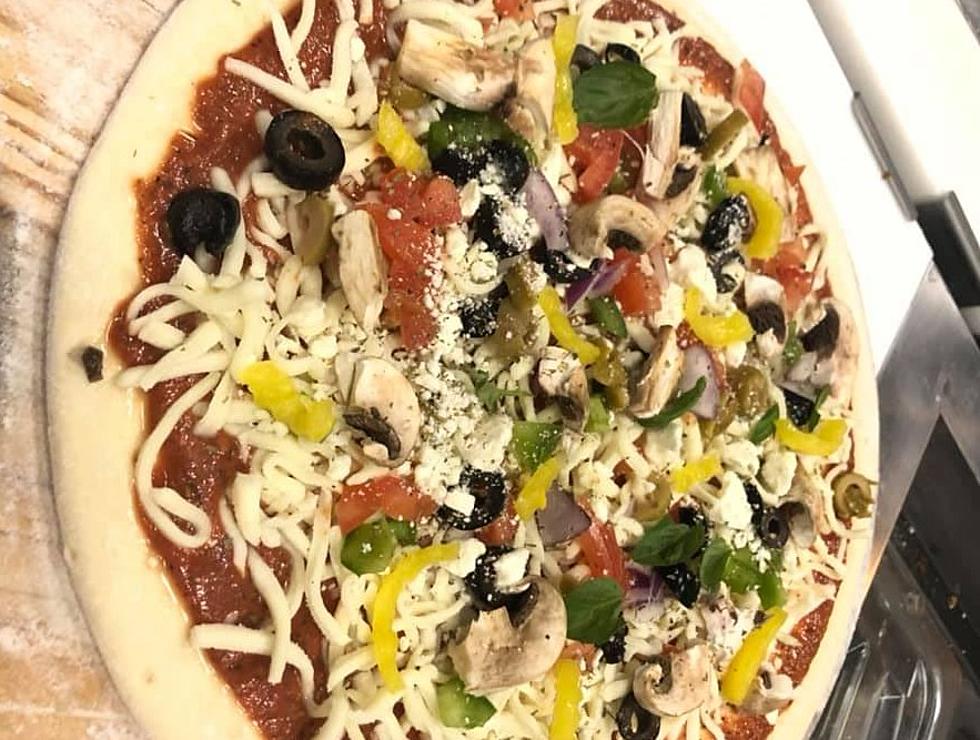 A Closed Cedar Rapids Restaurant Has Reopened in a New Location
BurgerFiend, Facebook
Did you know that the folks behind the restaurant BurgerFiend are also serving up pizza? Thanks to a new article from the Cedar Rapids Gazette, we now know that PizzaFiend has officially made a comeback!
Back in 2018, PizzaFiend opened at 3980 Center Point Rd NE as a sister restaurant to BurgerFiend. It was a "build your own" pizza restaurant owned by Ali and Omar Igram. At some point PizzaFiend was shut down, and then BurgerFiend ended up leaving that location in July of 2021. It is now home to Breakfast Barn and Lunch House, which is also owned by Ali and Omar.
According to the Gazette, PizzaFiend opened back on July 31st at 1500 20th St SW, which is very close to BugerFiend's location at 2020 16th Ave SW. The menu features entire pizzas, as well as pizza by the slice. Some of the specialty pizzas include Buffalo Chicken, Sweet Hawaiian, Taco Supreme, Mega Meats, Veggie Delicious, and Gyro Pie, which is topped with tomatoes, onion, feta cheese, tzatziki sauce, and your choice of chicken or traditional gyro meat.
In addition to pizza, PizzaFiend also offers breadsticks, stromboli, pasta, and wings. And don't forget dessert! There are two kinds of dessert stromboli: cinnamon apple and cherry.
So far, the reviews for PizzaFiend are overwhelmingly positive. One Google review from Jesse Sanford reads:
"Had a great first visit at Pizzafiend! I got the cheese and sausage slices which were hot and ready. The crust has a fantastic chew to it, with a nice sweet sauce to compliment the heavier toppings. My friend got the chicken and broccoli stromboli and said it was delicious. Really glad this location filled up with a great option so quickly!"
Reviewer Katie Reiling adds:
"Excellent food. Pasta was perfectly cooked, had a very great flavor, good value for the money. Customer service was perfect. Had breadsticks that were a little dry and they gave us two new ones as we were leaving at no extra charge. Will definitely come back here."
PizzaFiend is open Monday through Thursday from 10:30 a.m. to 2 p.m. for lunch and 4 p.m. to 10 p.m. for dinner, Friday & Saturday from 10:30 a.m. to 11 p.m., and Sunday from 10:30 a.m. to 10 p.m. You can check out the official website HERE.
Where to Eat if You're Going to a Concert in Downtown Cedar Rapids
The next time you're headed to a concert in Downtown Cedar Rapids, leave a little earlier so you can enjoy one of the awesome local restaurants nearby! Here are the places within walking distance of the Alliant Energy Powerhouse Arena, Theatre Cedar Rapids, and the Paramount Theatre (restaurants near the McGrath Amphitheatre are at the end):
The Highest-Rated Cedar Rapids Restaurants on Yelp (July 2023)
We have a ton of great local restaurants in Cedar Rapids, but which ones are the best of the best? To determine the top 15 restaurants in Cedar Rapids, we looked at
Yelp
reviews for businesses that are within city limits. Here are the highest-rated restaurants as of July 5th, 2023: