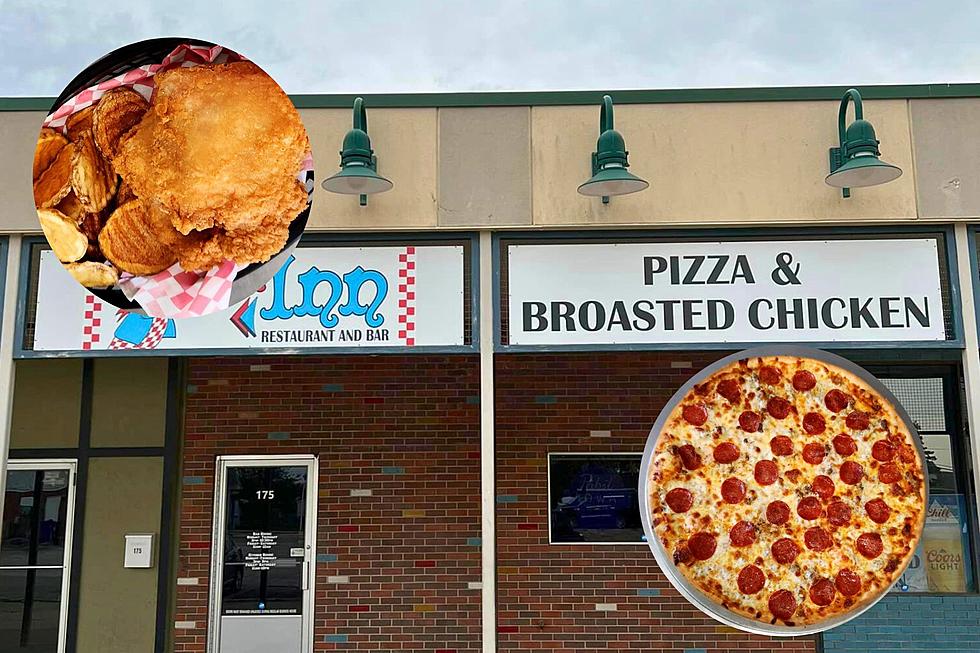 A Cedar Rapids Neighborhood Bar & Restaurant Has a New Name
The Inn Restaurant and Bar, Facebook
You may notice some new signage at a bar and restaurant here in Cedar Rapids, but don't worry, the business has just changed their name! According to a new Facebook post, Miguel's Bar & Grill is now known as "The Inn Restaurant & Bar."
The Inn is located at 175 Jacolyn Drive NW in Cedar Rapids, and the new name is actually not so new! The post reads:
"The time has come to announce Miguel's is changing our name. Same owner same menu! Just a throwback to the original name from 1966. 1966-1970 it was called the Pizza Inn and then The Inn from 1970-1996. Here it is!"
In addition to the new name, The Inn has also added a new late night happy hour. Every Friday and Saturday from 9 p.m. to 11 p.m., customers can get $2 wells, two for $5 domestic tallboys, $4 mini beer shots, and more.
As mentioned above, the menu at The Inn will remain the same. The restaurant is known for its pizza, calzones, broasted chicken, and hand-breaded tenderloins on Tuesdays. Other menu items include burgers, sandwiches, wings, cheese curds, onion rings, and other standard bar fare. Reviews for The Inn on Google are overwhelmingly positive, earning it 4.4 stars. A review from user Nikolas Palmer reads:
"Nice little hole in the wall bar with just about everything you need all in one place. Pool tables, gambling machines, a great drink selection at the bar, as well as a full kitchen offering many different delicious food items and the pizza is definitely a one of a kind! I would recommend this place to anyone looking for a good time!"
Google reports that The Inn Restaurant and Bar is open Sunday through Thursday from 3 p.m. to 10:30 p.m. and Friday & Saturday from 11 a.m. to midnight. You can check out the official Facebook page HERE.
The Best Mexican Restaurants in the Corridor for National Taco Day
There are lots of Mexican restaurants here in the Corridor, but which ones are the best of the best? In honor of National Taco Day (October 4th), here are all the Cedar Rapids and Iowa City-area Mexican restaurants with a 4.5-star rating or higher (with over ten total reviews) on Google:
Gallery Credit: Courtlin
25 Eastern Iowa Restaurants We Want on 'Diners, Drive-Ins & Dives'
The Food Network show 'Diners, Drive-Ins and Dives' hasn't made very many stops in Iowa, so we wanted to give them a few ideas for their next visit! Our list contains diners, hole-in-the-walls, small town staples, places that have stood the test of time, and restaurants that just have that perfect dive-y vibe. Most of our picks come from the Cedar Rapids/Iowa City areas, but we did include a few favorites that are a bit of a drive! Here are 25 of the places we'd love to see on 'Diners, Drive-Ins and Dives' someday:
Gallery Credit: Courtlin