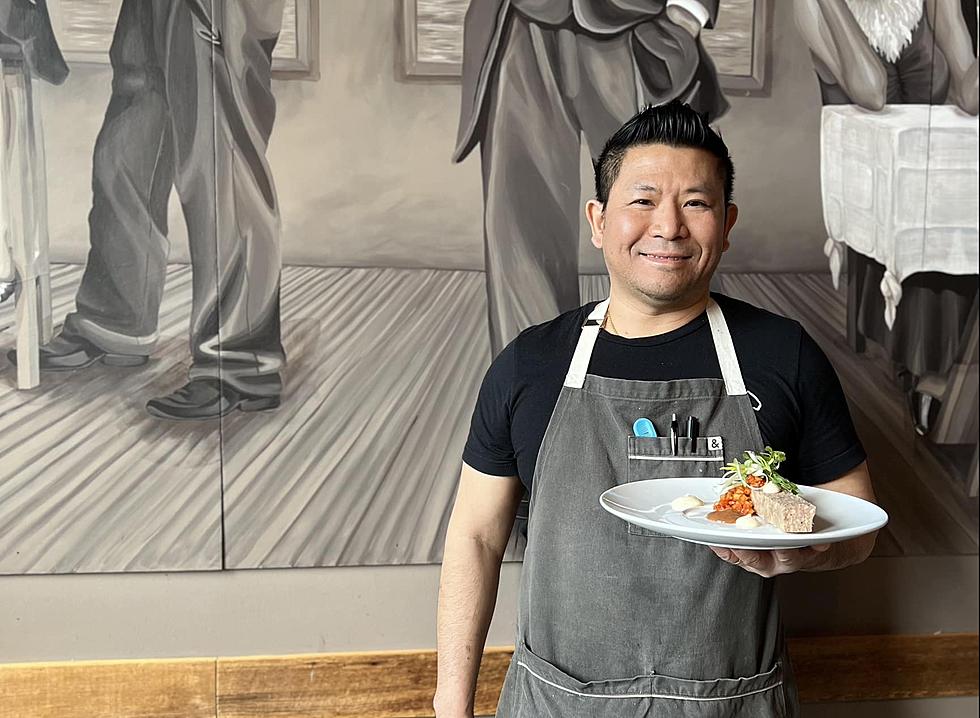 A Cedar Rapids Chef Was Named the 2023 Iowa Chef of the Year
Black Sheep Social Club, Facebook
The Iowa Restaurant Association has announced all the winners of their annual state hospitality awards, and a few of those winners are right here in Eastern Iowa!
Let's start with one of the top awards: Chef of the Year. The 2023 winner is Monkut Sayasit, the executive chef at Black Sheep Social Club in Cedar Rapids! According to his LinkedIn profile, Monkut has "twenty years of professional cooking and kitchen management experience." Other local restaurants he's worked at include the Cedar Rapids Country Club, Betas, Daniel Arthur's Fine Dining, Vino's Ristorante, and Jiamen Innovative Asian Cuisine. Black Sheep Social Club honored Monkut with a post on Facebook that reads:
"Your love and passion of food shines through in all you do! Congratulations and we are so proud and lucky to work with the ONE & ONLY MON-ster!"
Another one of this year's award winners is Willie Ray Fairley, the owner of Willie Ray's Q Shack in Cedar Rapids. Willie took home the Restaurant Neighbor Philanthropy Philanthropist award, which isn't a big surprise. Willie has made headlines countless times in the past few years for all of his charitable efforts, both in Iowa and other states. He served free food to Iowans in need after the 2020 derecho and has traveled to states like Mississippi, Kentucky, Louisiana, Florida, and Texas to feed Americans impacted by natural disasters. He's even been recognized by celebrities, like Ashton Kutcher and Mila Kunis!
And finally, we have to give a shout out to Big Grove Brewery and Taproom, which now has locations in Iowa City, Des Moines and Solon (with a Cedar Rapids one on the way!). Big Grove was given the Sustainability and Innovation Award.
You can check out a full list of 2023 Iowa Restaurant Association award winners HERE.
The Best Mexican Restaurants in the Corridor for National Taco Day
There are lots of Mexican restaurants here in the Corridor, but which ones are the best of the best? In honor of National Taco Day (October 4th), here are all the Cedar Rapids and Iowa City-area Mexican restaurants with a 4.5-star rating or higher (with over ten total reviews) on Google:
Gallery Credit: Courtlin
12 Delicious Corridor Restaurants I Ate at This Summer
I've eaten at some delicious restaurants over the course of the last few months! Here are a few of my favorite meals:
Gallery Credit: Courtlin