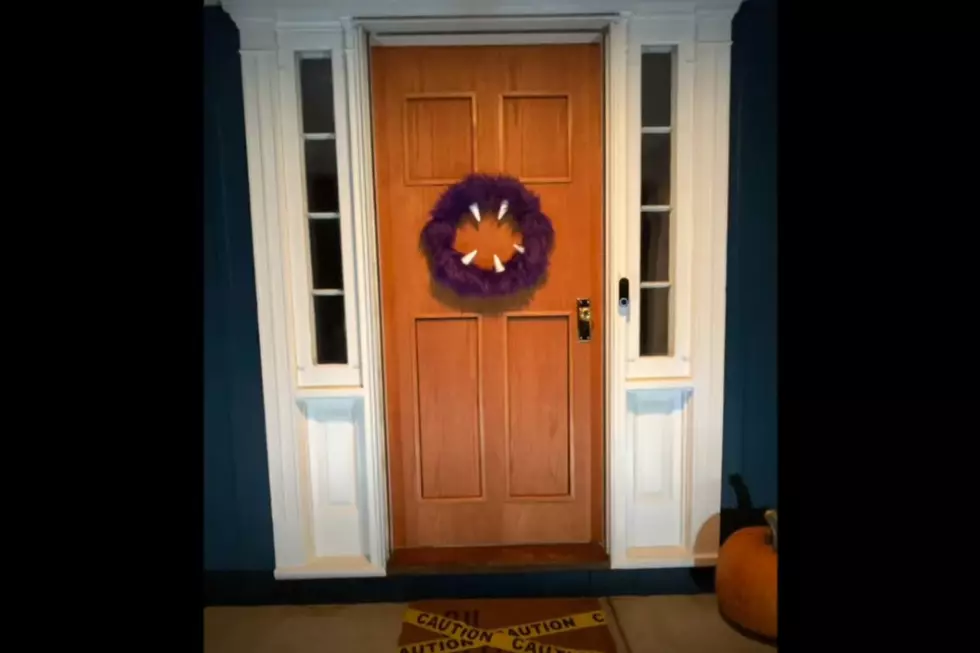 You Have To See This Iowa Man's Insane Halloween Decorations [WATCH]
Greg Dietzenbach via Youtube
Halloween decorations are out and hallo-weekend is finally here. Whether you plan on going out on the town dressed in your best costume, going to a Halloween party, or visiting one of Iowa's many haunted houses, it's time to get in the Halloween spirit. If you're like me and a little late on the spirit part, it's time we get it in gear.  Hopefully, we can have at least half of the Halloween spirit as this Iowa man.
All throughout Iowa you can see and enjoy all kinds of different Halloween decor. Bars have added cobwebs to their ceilings, houses have carved pumpkins on their front steps, witches are mounting their broomsticks, and front yards are full of tombstones. This decoration is now my personal favorite. Before we get to that, I want to introduce you to the man behind the curtain, Greg.
According to WFMZ, Greg Dietzenbach is the creator of this unique Halloween decoration and it's not the first time he's made headlines for his creative Halloween ideas. Back in 2020, he went viral for helping his daughter with her costume, an "Interactive Zoom call."
Greg is nothing short of a creative genius as he's put together tons of incredible costumes for his kids and Halloween decorations. Check out all of these awesome videos!
You can find plenty more examples of this Halloween creative genius on his blog Half Crow Art. This year Greg has done it again with his creation the Monst-Door!
According to WFMZ, Greg says this took a few days to construct. It's made up of a high def tv for the eyes, the arms are made up of broomsticks, and the mouth is made up of a wreath.
Greg's only mistake was not thinking about getting out of the house as he now can't open the front door. He has to crawl in and out from a house window but admits it's all part of the fun. He told WFMZ,
Halloween is a time to be creative and bring something new into the world.
Things Iowans Were Afraid of When They Were Young
Things Iowans Were Afraid of When They Were Young
Weird Names Iowans Have Given to Their Pets
Iowans submitted strange and weird names they have given their real pets and these are some of the strangest. *The animals in these photos are not the owners real pets*