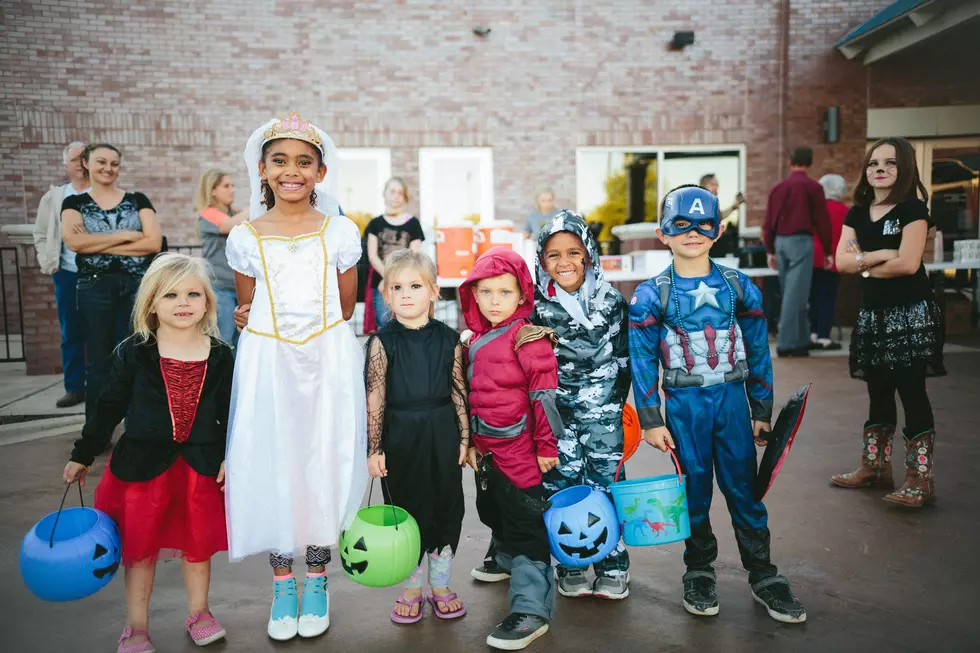 A Look Back on Iowa's Most Popular Halloween Costumes in 2017 [PHOTOS]
Unsplash - Conner Baker
Man does time fly. There are days when I feel like I just graduated high school and others where I feel every bit of being 31 years old. How has it been 5 years since 2017? That was a pretty great year for me personally. I moved in with my current fiance, global pandemic wasn't a phrase you heard every day, and that was the season of the Minnesota Vikings, Minneapolis Miracle.
With Halloween right around the corner, I wanted to find the most popular Halloween costumes, in Iowa, back in 2017. It's amazing how much things can change in only 5 years. It's also pretty interesting to think how much things can stay the same in half a decade too.
It took a little bit of digging but I did eventually find the most popular Halloween costumes in Iowa, in 2017. How many of these costumes are still popular? How many of these costumes will Iowans continue to wear? We'll find out right now with the help of a 2017 article in the Des Moines Register. You can also see my Halloween costume back in 2017 at the bottom. 
10 - Disney Princes
A Disney Princess is a costume that will live on forever. Every year we can expect to see all kinds of Disney princesses during Halloween. Which Disney Princess was the most popular in 2017? Elsa from the movie Frozen.
9 - Pirate
Back in 2017 the movie Pirates of the Caribbean: Dead Men Tell No Tales was released. As someone who loves the character Captain Jack Sparrow, it's no surprise Iowans were trading in their work clothes for pirate hats, swords, and buried treasure. This costume will always be cool.
8 - Marvel Superhero (except Spider-Man)
2017 was a fantastic year for Marvel fans. Guardians of the Galaxy Vol 2, Spider-Man: Homecoming, and Thor: Ragnarok were all released in 2017. We can still expect to see tons of Marvel characters for Halloween in 2022.
7 - Witch 
This is a Halloween staple. It's probably fair to say this costume was popular across the entire country and not limited to just Iowa. I'm guessing with the recent release of Hocus Pocus 2, we can expect to see plenty of Sanderson Sisters costumes this year.
6 - Star Wars
2017 was the release of Star Wars: The Last Jedi, so it's no surprise this was also a popular Halloween costume in Iowa. Whether you liked or disliked what Disney created with the final 3 movies, Star Wars will go down as one of the most successful movie franchises to have ever been created.
5 Spider-Man 
Iowa is one of the unique states where Spider-Man needed his own category. According to TIME, Back in 2017, Spider-Man: No Way Home was released and that movie is the most successful stand-alone character, Marvel movie, of all time. Not only is it the highest-grossing single-character movie, but it's also the third-highest-grossing Marvel movie, behind Avengers: Infinity War and Avengers: Endgame. Plan on still seeing plenty of Spider-Man/Woman characters running around this year.
4 - Animal 
This was a bit harder to list, so we've lumped them all into one category but back in 2017 a lot of Iowans went as animals. Whether that be a cat, a dog, a monkey, or a horse, the entire barnyard was covered in the Hawkeye State.
3 - Princess/Queen
I know you've already seen Disney Princess at number 10 on the list but I have a feeling this costume was a bit more adult. If you think back to 2017, that's when Game of Thrones was on season 7 and quite possibly at the height of its popularity. I think this was a nod to the adults in Iowa, (hopefully kids didn't watch that show) who went as Daenerys Targaryen, as she fought to capture the iron throne, or Queen Cersei Lannister, who just wanted to watch the world burn.
2 - Batman 
For the rest of time, Batman will be a popular Halloween costume, but this choice back in 2017 through me off a little bit. There wasn't a live Batman character in 2017, so how Batman was the second most popular costume in Iowa throws me off a little bit. There was a Batman Lego movie released in 2017, so it's possible this costume was a huge hit amongst the kiddos.
1 - Action Hero
Finally, we have superheroes lumped into our most popular costumes of 2017. As we found out before, 2017 was a fantastic year for all kinds of superhero movies, and it makes complete sense that these characters were at the top of everyone's mind 5 years ago.
This was one of my favorite years for Halloween costumes as my fiance and I dressed up as Squints and Wendy Peffercorn from the movie, The Sandlot. It took almost zero effort on my part as all I needed was a hat, glasses, and my baseball glove. Crazy to believe this was already 5 years ago! Time sure fly's when you're having fun.
Things Iowans Were Afraid of When They Were Young
Things Iowans Were Afraid of When They Were Young
Elkport: Iowa's Ghost Town