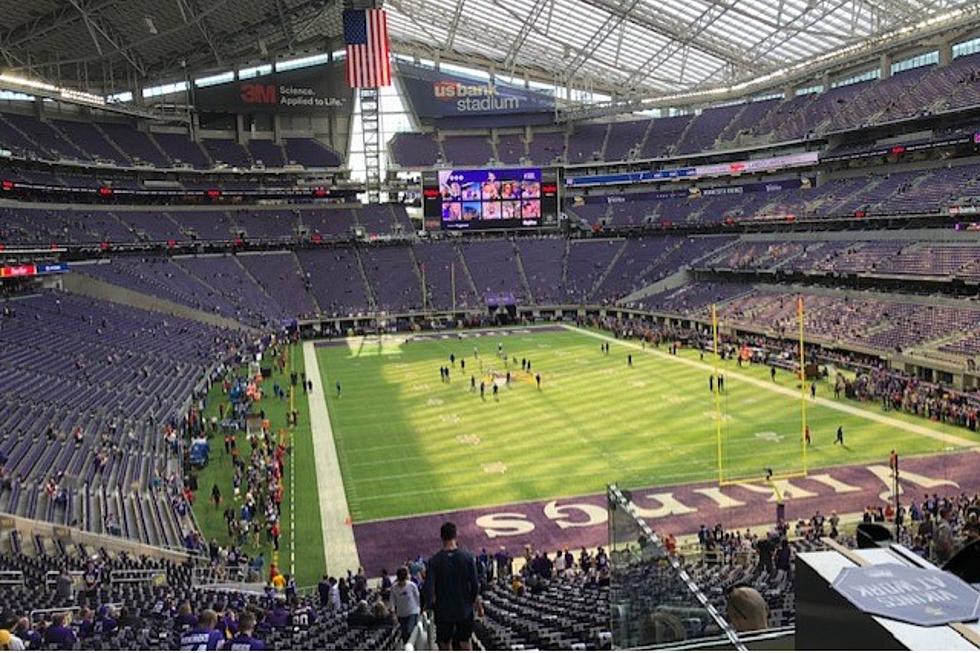 This Amazing Longtime Minnesota Viking May Be Ready to Retire
Photo by Brooks O'Brian
We're less than a month away from the Vikings first Pre-Season game and just over a week away from rookies reporting for training camp. Excitement is in the air and I don't know about you but I can't wait to hear that Vikings horn and the SKOL chant!  I can already picture the purple seats at US Bank Stadium and all of the fans showing their purple pride! But…I digress.

Back to this rumor. "Vikings Territory" online is reporting that a longtime Viking may quietly be retiring this year. Tight End Kyle Rudolph played for the Minnesota Vikings for 10 years. He also spent one year each with both the Giants and the Buccaneers. He was an incredible force for the Vikings for his tenure.
Before signing with the Bucs last year there had been rumor he may retire then. But he ended up staying in the NFL another year. And that actually may have landed him in the history books as he caught Tom Brady's last regular season touchdown. Anyway, it looks like this year it might really happen. He's already scheduled to call games in the booth for NBC and he's already called a couple games for the USFL.
Rudolph made the Pro-Bowl twice with the Vikings and from 2015 – 2019 he didn't miss a single game. No matter what he decides, he's made a lasting impact with the NFL and if he continues in the booth we'll all be there to watch.
Win tickets to the Vikings: SKOL! To the game with Brooks.
Purchase your seat on the Party Bus to see the Vikings take on the Packers at Lambeau.
LOOK: Counties with the most bridges in dire need of repair in Minnesota
LOOK: Record Fish Caught in Minnesota
Stacker
compiled a list of fishing records in Minnesota from Land Big Fish.