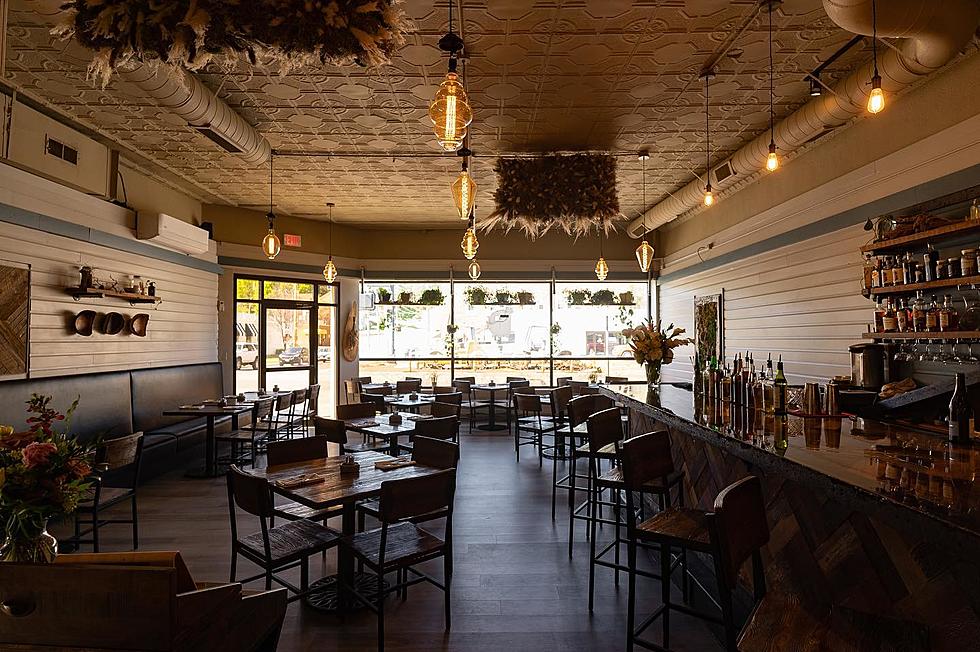 The Iowa Restaurant That You Should Add to Your Bucket List [PHOTOS]
Harbinger Des Moines, Facebook
Well, this was a bit unexpected!
I recently came across an article from the website Love Food titled "The Bucket-List Restaurant in Every State," and I was very curious to see what the choice for Iowa was. I figured it would be one of Iowa's most famous or well-known places, like Hamburg Inn No. 2 or Zombie Burger or Maid-Rite. NOPE. It's actually a place that I've never heard of before! The pick for Iowa is a Des Moines restaurant called Harbinger.
According to their website, Harbinger is a "vegetable-focused small plates concept featuring flavors inspired by self-directed trips our Chef has taken through southeast Asia and beyond. It says that their mission is to "tell the tale of the place we call home highlighting provisions provided by the bountiful land and the hard-working hands of those who know how to nurture it."
Harbinger is the brain child of chef Joe Tripp, a seven-time nominee for the James Beard 'Best Chef Midwest' Award. Joe is a native of Des Moines and a University of Iowa grad that loves to travel. According to a 2020 article from the Des Moines Register, he got his start at a Colorado restaurant called Fruition, where he "opted to work his way up through the lines rather than study at a formal culinary school." He continued his cooking journey at Alba in Des Moines before teaming up with Jason Simon to open up Harbinger in 2017.
The menu at Harbinger is constantly changing based on the Iowa growing seasons. The restaurant is very focused on using fresh ingredients from right here in our state. Some of the current a la carte options include Southern-Thai Style Heritage Chicken, Anderson Farms Lamb Chop, poached and charred Spring Radish, Bacon-Wrapped Spot Prawn, and Berkwood Farms Ribs. They also offer a daily 5-course Chef's Tasting menu, as well as a "Basic Bird" menu on Sundays that features Korean Fried Chicken. All of the dishes can be paired with one of the restaurant's unique cocktails.
Harbinger is open Wednesday through Saturday from 4 p.m. to 10 p.m. and Sunday from 4 p.m. to 8 p.m. You can check out the restaurant's official website HERE.
12 Great Local Restaurants Courtlin Has Eaten At This Spring
The last three months have been full of great food! I've eaten at some awesome restaurants here in the Cedar Rapids area and I thought I would share some of my favorites. Here are 12 places that I ordered food at from March through May of 2023:
Awesome Outdoor Patios to Dine On This Summer Around the Corridor
Now that spring is here, patio season is right around the corner! With the help of Eastern Iowans in the
Cedar Rapids Area Support Local Group
on Facebook, I put together a list of great restaurant patios in the area where you can dine and/or drink when the weather gets warmer. Here are some of the popular places!