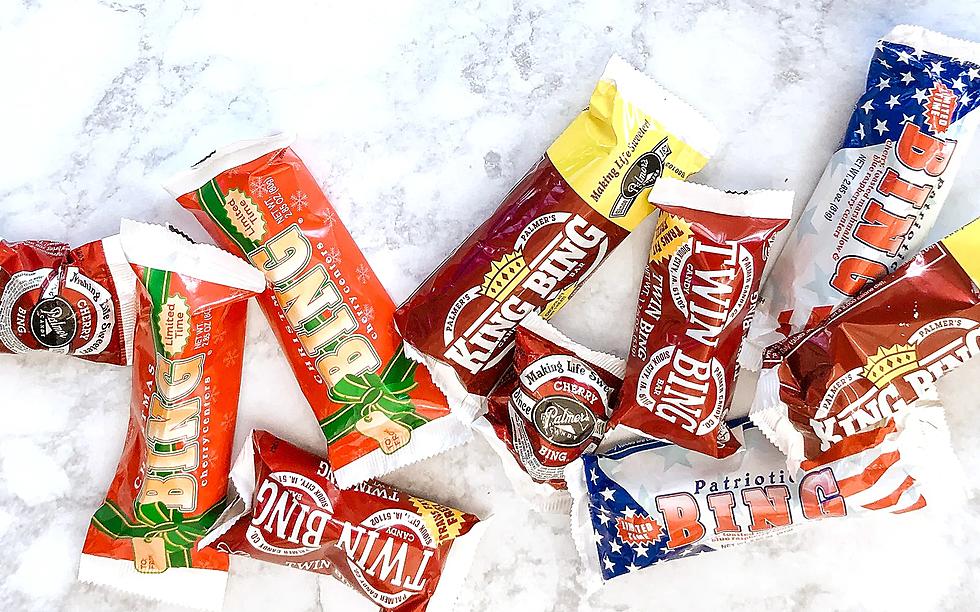 The Best Candy Shop in Iowa Has Been Around for Over 140 Years
Palmer Candy Company, Facebook
If you're looking for good candy, look no further than Palmer Candy! According to a recent article from Love Food, it's the best candy company in the entire state of Iowa. The article reads:
"For around 150 years and across five generations, Palmer Candy in Sioux City has been making candy. Fittingly, nostalgic treats are the focus here; customers can scoop up the likes of peppermint creams, chocolate-covered peanuts, and Swedish Fish, before exploring the small on-site museum with its retired candy-making equipment and vintage photographs. The gifting options are great, too – think gourmet truffles and beautifully wrapped nougat."
The legacy of Palmer Candy first began in 1878 when E.C. Palmer's home in St. Joseph, Michigan burned to the ground. He decided to relocate his family to the "fast-growing frontier town of Sioux City, Iowa." In 1892, E.C, and his sons formed Palmer and Company, a wholesale fruit company, but in 1900, they decided to expand into the candy business. According to the official website:
"The company quickly outgrew its quarters and in 1900 moved into a new four-story building. They were extremely proud of their high-rise, modern facility that bragged such up-to-date technologies as ammonia cold storage and its own electric generator.  The factory made fancy hand-dipped boxed chocolates, penny candy, gumdrops, and marshmallows."
Palmer Candy released their famous Bing candy bar in 1923 and continued to expand over the years, purchasing the Soo Candy Company and their peanut-roasting department, as well as the candy division of the Johnson Biscuit Company. Their candy business became so successful that in 1969, they officially shut down their fruit business. All these years later, the Palmer Candy Company is still an Iowa favorite. According to the site, it's not only one America's oldest candy companies, but the "very oldest company of its size to be under continuous family ownership in the United States!" Pretty impressive!
Palmer's Olde Tyme Candy Shoppe is open Monday through Saturday at 405 Wesley Pkwy in Sioux City. They sell a huge variety of candies, including their Twin Bing candy bars, chocolate bark, chocolate-covered nuts and pretzels, fudge, brittle, and toffee. The shop also includes a small museum that show's the company's long history.
Have you ever tried any of the sweets from Palmers Candy Company? Let us know your favorites by sending us a message on our app!
12 Delicious Corridor Restaurants I Ate at This Summer
I've eaten at some delicious restaurants over the course of the last few months! Here are a few of my favorite meals:
25 Eastern Iowa Restaurants We Want on 'Diners, Drive-Ins & Dives'
The Food Network show 'Diners, Drive-Ins and Dives' hasn't made very many stops in Iowa, so we wanted to give them a few ideas for their next visit! Our list contains diners, hole-in-the-walls, small town staples, places that have stood the test of time, and restaurants that just have that perfect dive-y vibe. Most of our picks come from the Cedar Rapids/Iowa City areas, but we did include a few favorites that are a bit of a drive! Here are 25 of the places we'd love to see on 'Diners, Drive-Ins and Dives' someday: