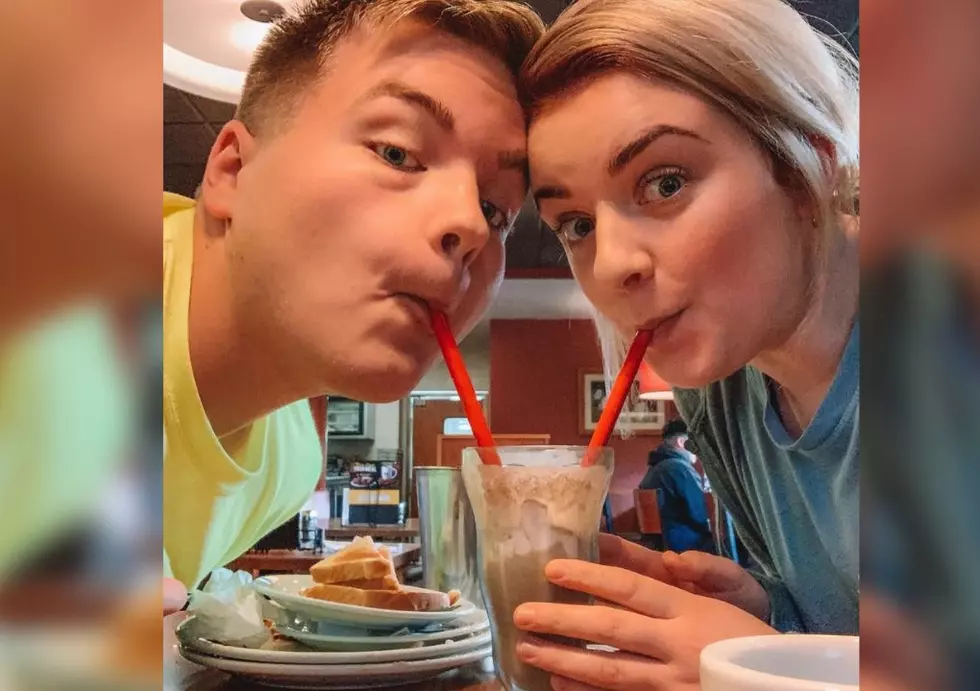 Maddie Poppe Admits Her Idol Duets Were "Corny"
Maddie Poppe via IG
Maddie Poppe will be marking her first return to the Idol stage with her boyfriend and the runner-up from her season, Caleb Lee Hutchinson on 'The Great Idol Reunion' special Monday, May 2nd.

Poppe is feeling excited to be back on the Idol stage after everyone's life has been put on pause over the last few years. Now that she has another chance to get up and perform in front of America again, she doesn't plan to waste a single moment.
"We took it for granted before!" the Idol winner explained.
"...there's an overwhelming sense of gratefulness."
Last month, Poppe shared the news that she would be performing a duet with Caleb for the special. While she couldn't give much away, she did confirm that she actually likes this one more than some of the other duets that the couple has done together.
"Other duets we had to do were not great...and they were corny...and Disney..." the singer trails off.
"This one's fun! We're excited about it!"
The Disney duet is a reference to their 2019 performance of "A Whole New World" that her and Hutchinson performed during Season 17 of the show.
At the end of April, Poppe released a brand new song and also kickstarted a new era of music for herself. The track 'One That Got Away' is a breakup anthem and you can read more about the song's backstory here.
You can listen to the full song here!
The Iowa native talks new music, this new Idol duet and whether or not you should be able to tell people that they have bad body odor in our full interview.
You can listen to the chat with Maddie Poppe down below! Make sure you listen until the end for a surprise guest.
Fenelon Street Elevator
The steepest and shortest railway is in Dubuque.
Surf Ballroom in Clear Lake Iowa
Eli Young Band took the stage at the historic Surf Ballroom, in Clear Lake Iowa