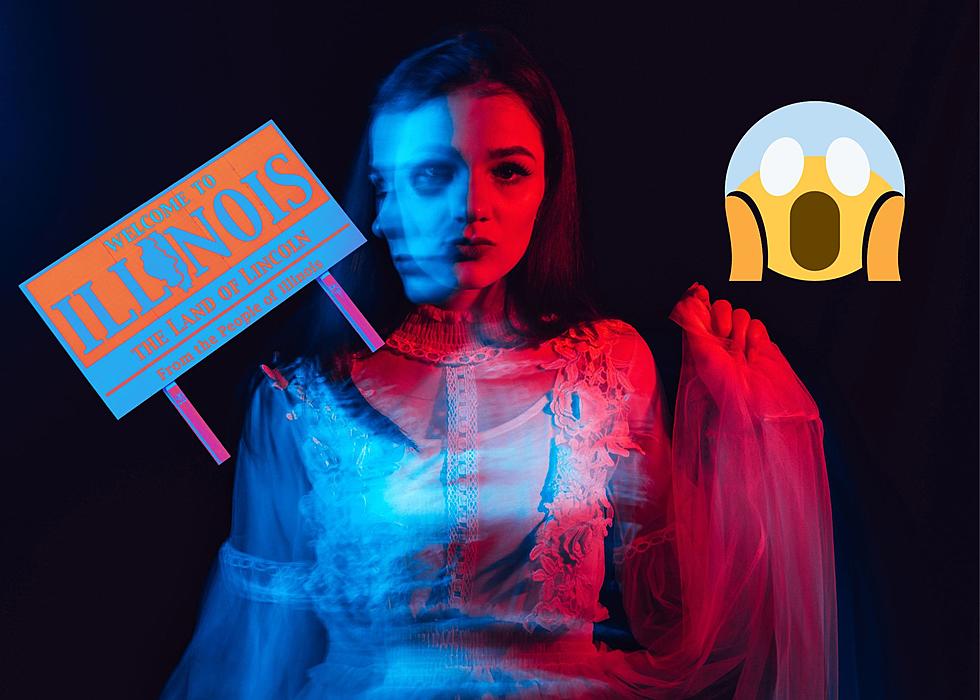 One Of The "Most Haunted Places In The World" Is In Illinois
Canva
You may not have to travel far to find some ghosts this Halloween.
Conde Nast released their new list of the '43 Most Haunted Places In The World', which includes everything from jails to castles, islands, and hotels. There are 12 locations on the list that are in the U.S. but if you want to be super spooked, you don't actually have to leave the Midwest.
Illinois is home to one haunted location on the list and the story behind the place definitely fits it's allegedly haunted status.
The Story Of The Oriental Theatre
Earning it's spot on Conde Nast's list is Chicago's Oriental Theatre (now known as James M. Nederlander Theatre).
Here's the cryptic history of the theatre, according to NBC Chicago. It opened in 1903 as the Iroquois Theater. That same year, nearly 600 people died when a fire broke out during a performance of "Mr. Bluebeard", which is a comedy musical. The Smithsonian says that around 3:15 in the afternoon at the start of the second act, a spark from a stage light ignited the curtains set the flammable backdrop on fire. The crowd waited as stagehands tried to put it out and the orchestra even kept playing.
Soon, patrons realized the danger they were in and tried to escape. The diner next door was made into a hospital/morgue. The event is called "The Great Chicago Fire Disaster".
1926-Now
In 1926, the theatre was renamed to be the Oriental Theatre and then later became the James M. Nederlander Theatre in 2018.
Still, the theatre and the alley behind it are said to be ghostly. Conde Nast wrote:
Even though the theater was completely rebuilt and rebranded, spirits of the dead remained: Apparitions have been seen in "Death Alley," the street behind the theater where bodies were stacked after the disaster (and a common stop on many a Chicago ghost tour).
On an unhaunted note though: the Oriental Theatre fire had an impact on modern fire safety. You can see that breakdown from the Smithsonian on their website.
Quad Cities Haunted Houses
Spooky season is here Quad Cities! Haunted houses are open and we know you want to get your scare on. We have the full list of Quad City haunted houses you need to visit before Halloween.
Gallery Credit: Connor Kenney/Townsquare Media Quad Cities
Step Inside This Huge, Classic $30 Million Illinois Mansion
A $30 million mansion in Chicago is on the market and it's the definition of classic.
Gallery Credit: Zillow