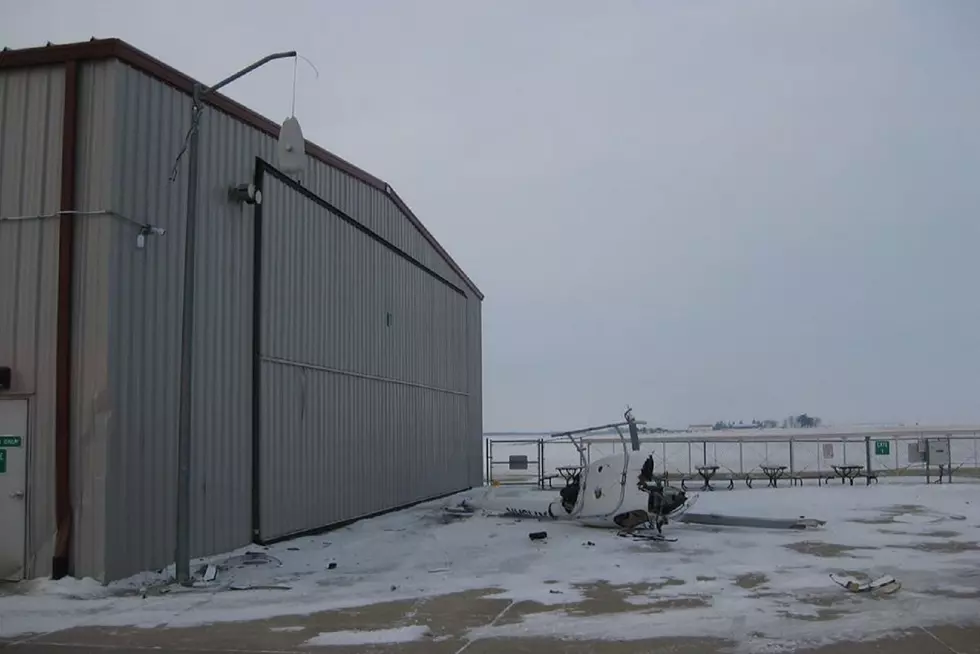 NTSB Releases Findings On Independence Helicopter Crash
Courtesy: Independence Fire Dept.
Authorities have determined that a helicopter accident at the Independence airport earlier this year, happened when the student pilot lost control.
The crash happened Jan. 21 shortly after 4 PM at the airport near Independence. The pilot, a 22-year-old student from the University of Dubuque aviation program, lost control of the chopper as he was attempting to land.
The helicopter was being maneuvered over a ramp, when it went out of control as it hovered east, then it went into a rapid spin.
The chopper struck an unoccupied airplane, and a hanger.
The student, the only one on board, was taken to an area hospital with serious injuries.
The helicopter sustained considerable damage to the cabin and tail boom.
The pilot noted that the wind may have changed direction, causing him to lose control; he also stated that there were no mechanical malfunctions.
The National Transportation Safety Board is still investigating the exact cause.

Enter your number to get our free mobile app