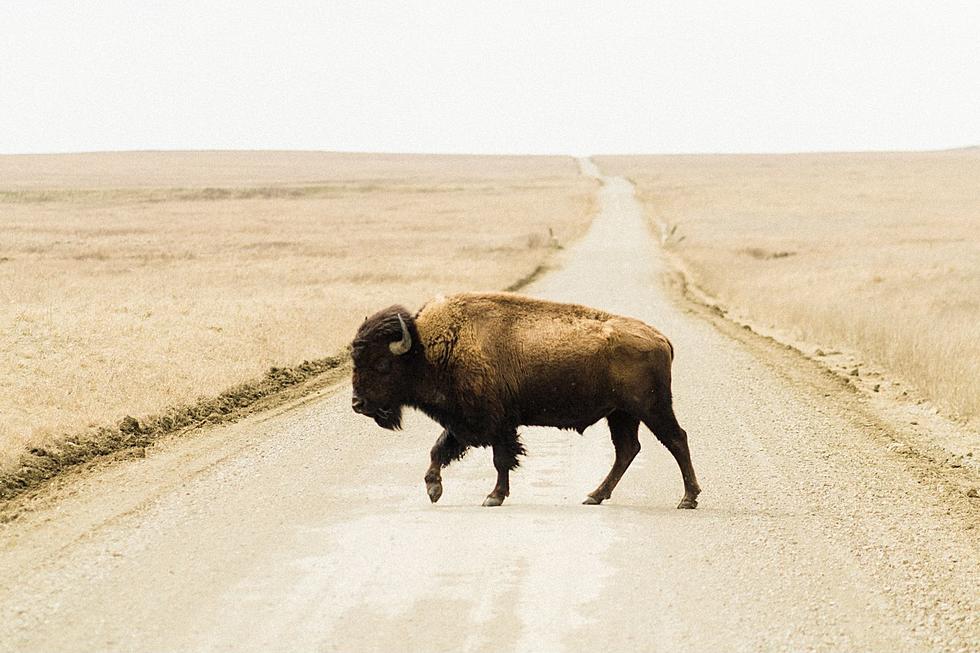 Wisconsin Man Rides A Buffalo Down The Street [WATCH]
Unsplash - Simon Maage
*The Featured Image Is A Generic Buffalo Photo And Not The One In This Story*
Yes, you read that headline correctly. There is a man from Wisconsin named Shane who rides a buffalo for work. This might be one of the most impressive "rodeo" riders I've ever come across. This takes a ton of guts and this could possibly be one of the bravest guys to ever live.
Like plenty of other animals, bison start off pretty dang cute when they're young and small. Once these animals reach their adult size, they come off as pretty intimidating. Look at the size of Kidd the Buffalo! He's a freaking tank!
I have so many questions but the first one I would like to ask the Western Extreme Rodeo Entertainment crew, out of Wisconsin, is "Hey Shane, what made you want to hop on the back of a buffalo and take it for a spin?" What would your reaction be if you looked out of your bedroom window and saw this dynamic duo walking down your street?
Imagine you're in this car driving down the road and as you slowly approach, you notice a giant bison being taken for a walk by a man on a bike. I'd wonder if I had been drugged at some point during the day. It is pretty cool though how these two seem to get along really well.
There are plenty of Iowans and people around the country who ride horses, which is probably the best comparison you're going to get to riding a buffalo. According to Horse Rookie, an adult horse normally weighs somewhere between 900 and 1,200 pounds.
The biggest difference would be the sheer mass an adult buffalo can weigh. According to National Park Trust, an adult buffalo can weigh anywhere from 700 to 2,205 pounds. There has even been a buffalo that has been measured at 3,800 pounds! There has to be a ton of trust between this guy and Kidd the Buffalo.
I'm not sure if Shane has kids or not but if he does, I bet he's pretty popular at school on the day when the parents show up and tell the class what their job is. Shane and Heidi will be appearing at Wisconsin's Big Rock Creek Dutton Days on September 30th and October 1st. If you've never seen a man riding a buffalo...here's your chance.
Weird Names Iowans Have Given to Their Pets
Iowans submitted strange and weird names they have given their real pets and these are some of the strangest. *The animals in these photos are not the owners real pets*
Iowans Share Their Adorable Pets on National Pet Day