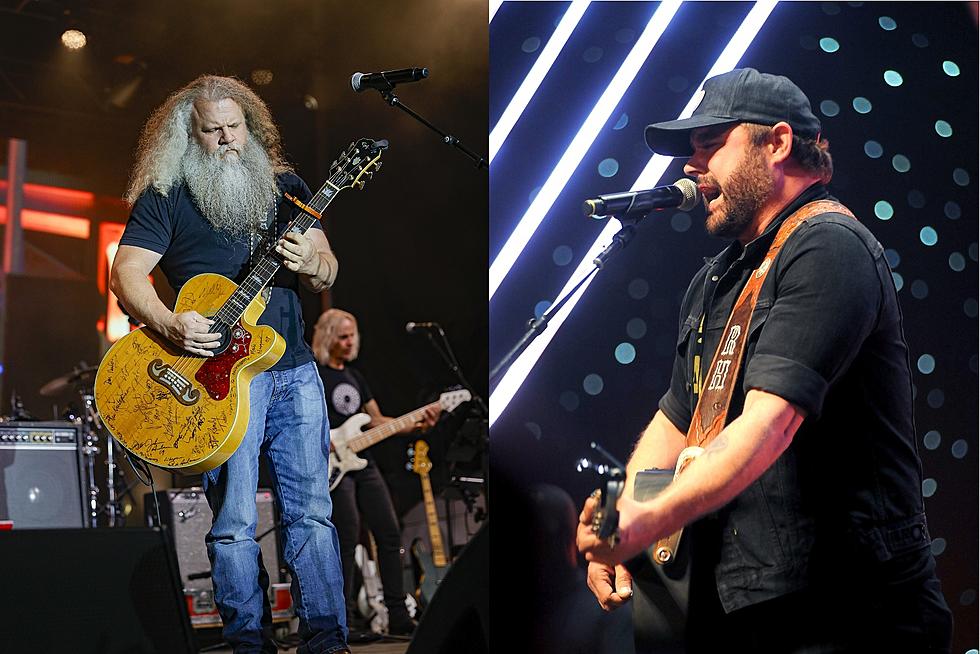 Jamey Johnson & Randy Houser to Play in Cedar Rapids This Spring
Getty Images
Country music will fill a downtown Cedar Rapids music venue this spring.

Traditionalist Jamey Johnson will be playing in Cedar Rapids this year for the first time since July of 2018 when he performed at the McGrath Amphitheatre. This time, he'll play inside, along with Randy Houser.
The country tandem will be doing an acoustic show at the Paramount Theatre in downtown Cedar Rapids on Saturday night, April 16. Details on the show and tickets are available here.
From a commercial standpoint, Johnson is best known for a pair of Top 20 hits, "The Dollar" and "In Color".
Johnson is also quite a songwriter. Not only did he co-wrote both of the songs above, he was also among the writers of all three of these big hits: "Give It Away" by George Strait; "Honky Tonk Badonkadonk" and "Ladies Love Country Boys" by Trace Adkins.
"Give It Away" won CMA (Country Music Association) Song of the Year in 2007, the first award of Johnson's career. The following year, he claimed two more CMA's when "In Color" was the winner in both the Single and Song of the Year categories at the fall awards show.
Randy Houser will bring plenty of his own hits to the Paramount Theatre. Houser first hit the Top 20 in 2008 and has landed six songs in the Top 5, including three number ones... "How Country Feels", "Runnin' Outta Moonlight", and "We Went".
April promises to be a great night of country music with these two men at the microphone.

See Randy Houser's Top 10 Songs
10 Gorgeous Historic Homes for Sale in Iowa