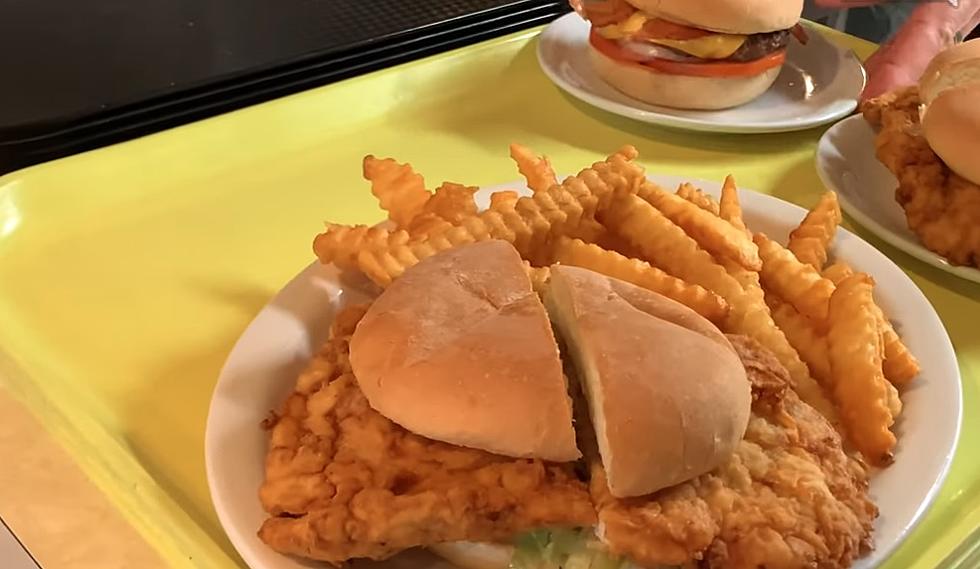 Iowa's Best Pork Tenderloin in 2023 Has Been Revealed
Iowa Pork Producers Association, YouTube
We have a winner! Congratulations to Cliff's Place in Manning, the 2023 champion of Iowa's Best Breaded Pork Tenderloin Contest!
Earlier this month, the Iowa Pork Producers Association announced the finalists for this year's Best Breaded Pork Tenderloin Contest. Over 9,000 nominations for 774 different restaurants were accepted, but they had to narrow it down to just five:
According to the press release from the Iowa Pork Producers Association, Cliff's Place has been around for almost 50 years! Here's how they prepare their now award-winning tenderloin:
"A Cliff's tenderloin starts with 6 ounces of pork, sliced from a never-frozen boneless loin and tenderized to achieve the desired texture and thickness. Hand-breaded to order, the meat is dredged through a mixture of flour and Flavor-Crisp's 'Chicken on the Run' Fine Grind seasoned breading, dipped in buttermilk, and coated a second time in the dry flour before being deep fried to a golden brown."
Once the tenderloin is ready, it's served on a toasted Rotella's Italian Bakery bun and topped with pickles. The sandwiches cost $6 each, but if you want extra toppings (like bacon or cheese), there is an upcharge.
We also need to recognize The Roadhouse in Orange City, who was named this year's runner-up!
To read more about this year's winning restaurant and see a full list of past winners, you can check out the Iowa Pork Producer Associations website HERE.
The Best Mexican Restaurants in the Corridor for National Taco Day
There are lots of Mexican restaurants here in the Corridor, but which ones are the best of the best? In honor of National Taco Day (October 4th), here are all the Cedar Rapids and Iowa City-area Mexican restaurants with a 4.5-star rating or higher (with over ten total reviews) on Google:
Gallery Credit: Courtlin
Where to Eat if You're Going to a Concert at Wells Fargo Arena
Heading to an event at Wells Fargo Arena or the Iowa Events Center in Des Moines? We've got you covered! We put together a list of restaurants within walking distance (15 minutes) of the venues that are open for dinner and have a Google rating of 4-stars or higher. Here are some of your options:
Gallery Credit: Courtlin