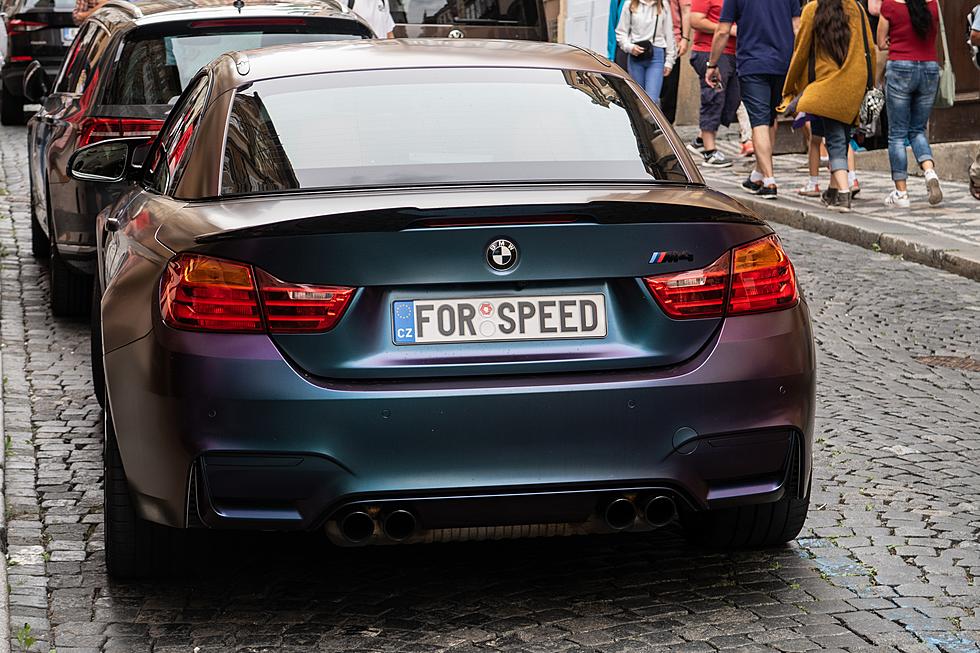 Iowa, Vanity License Plates Are Trashy [Opinion]
Florian Schmetz via UnSplash
I love driving around and checking out different areas here in Iowa. I love exploring Downtown Waterloo and Main Street in Cedar Falls. They are two of my favorite places to take a drive through. However, I was passing through these wonderful areas full of wonderful people when I saw something that made me stop in my tracks...literally.

As I was zipping out of Cedar Falls I saw the strangest license plate on a car pulling out of a spot. I'm not going to go into too much detail about this number because I don't want to call them out….
BUT….
I can paraphrase the strange set of letters and numbers to give you some context. This decent-looking car was taken down a level by a license plate that read….
GRAMMY 4EVA
Again I'm paraphrasing this, but you get the point. This is the only sort of vanity plate I can get behind. Anyone who is annoyed by a proud grandparent can take a few steps back. Or a vanity plate like this one that is trying to support a great cause.
The only thing that annoyed me about this is that as soon as I saw this one vanity plate here in Iowa…I saw at least a million of them…and I'm not exaggerating. I found out that Iowans are more likely to get vanity plates than drivers from other states.
You have so many different options to personalize your plates, and I'll admit some of them sound like a great idea. Some of these specialized plate designs can show support for great causes or organizations such as the Iowa DNR, firefighters or EMS, university plates, and even military service plates.
In 2019, Iowa DOT introduced the wildly popular black out plates. By the end of that year, almost 20,000 of these license plates were ordered and a large portion of these plates were all personalized. According to the official Iowa Department of Transportation website, during the pandemic the distribution of personalized license plates was slowed down.
As long as the vanity plates don't say something stupid or kind of dirty then...I guess they're fine. Just don't order one that says PIZZA LVR please...that crosses the line.
Hilarious Iowa DOT Signs
Anyone else share a sense of humor with a state's Department of Transportation? Just me? Well, every Monday the Iowa Department of Transportation puts up a sometimes hilarious, sometimes straightforward message on their road signs across the state. This is called "message Monday" and Iowa DOT tries to entertain and educate drivers through these signs. Here are just a few of our favorites.
LOOK: Here is the richest town in each state
Just saying the names of these towns immediately conjures up images of grand mansions, luxury cars, and ritzy restaurants. Read on to see which town in your home state took the title of the richest location and which place had the highest median income in the country. Who knows—your hometown might even be on this list.