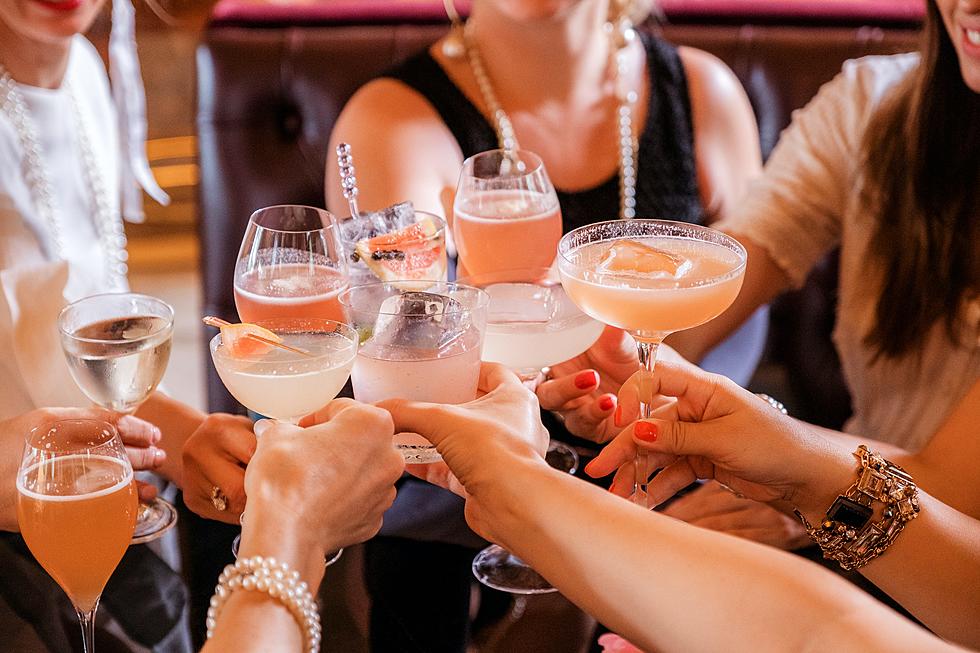 Iowans Are Likely to Ring in 2022 with One Very Expensive Cocktail
Photo by Helena Yankovska on Unsplash
2022 is coming fast, hooray! And that means for a lot of us it will be fancy cocktail time! Whether you're staying home or hitting a bar/restaurant for a party, one thing seems certain: this is Iowa so people or going to be drinking! So if champagne isn't on the menu, what is our cocktail of choice here in Iowa? It's actually one of the if not THE most expensive one can order when at a bar.
Iowans love a costly cocktail
Our favorite cocktail for New Years to toast the ball drop is the Moscow Mule according to e-conolight. Now while there are many variations of the popular cocktail, the base always consists of vodka, ginger beer (or ginger ale), and lime, preferably freshly squeezes and used to garnish.

None of these are ingredients that will cost you much, yet the mighty Moscow Mule is the most costly cocktail for one reason: the fancy copper mug it's served in. In fact, many bars or restaurants will hold your ID or even ask for a deposit if you order one. The reason is the cup is lined with pure copper. That helps keep the drink cold and, admittedly, makes it look super cool.
A set of four on Amazon will run you about $40, while nice whisky glasses are only about $30, and those are for really fancy ones. Go to Target and you can snag decent whisky glasses for $15.
Other popular NYE cocktails in Iowa
The other top favorite New Years cocktails in Iowa according to e-conolight are:
Eggnog
White Russian
Whiskey Ginger
Christmas Margarita
Sidecar
While eggnog Christmas margarita is more Christmasy, they both bridge the week between the holiday and New Years. So while Christmas music is a no-go starting on December 26th, Christmas cocktails are a-okay at least through January 1.
Happy New Year and, please drink responsibly!
Iowa Breweries: Top Reviews of Our Great Beer Makers from Non Iowans
There's some great breweries in Eastern Iowa, and statewide. Here are some of the strongest reviews of Iowa breweries from Yelp users.
Yep, You Can Stay in an Actual Iowa Grain Bin!
This Airbnb is so totally Iowa! Stay in a real grain bin converted into a pretty luxurious, cozy rental.