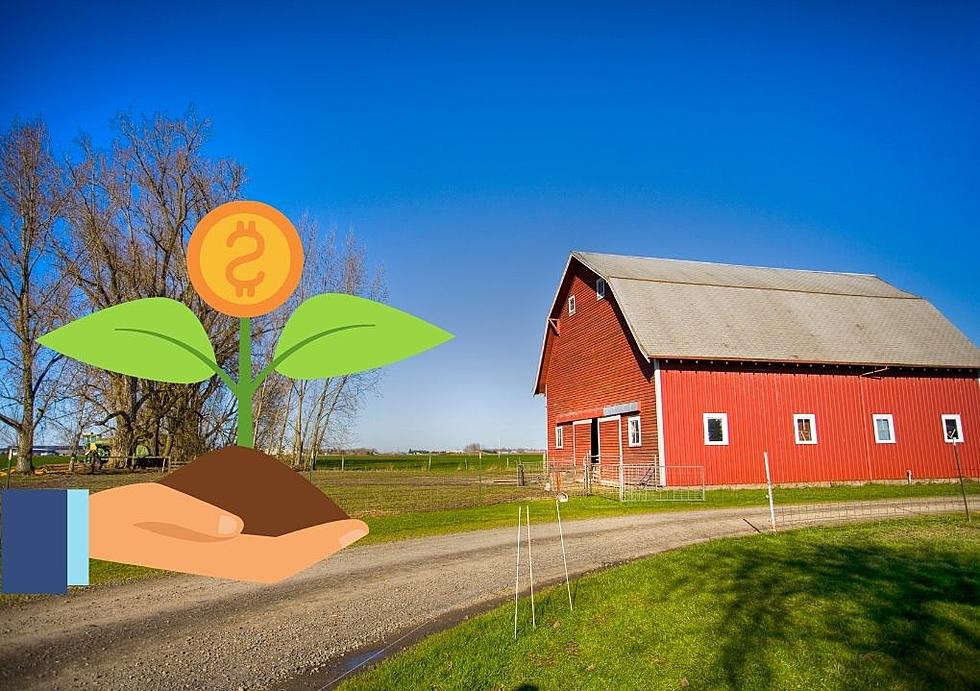 Iowa Farmland Is Still On The Rise
Kailey via Canva
Increasing land prices is nothing new. We saw a huge spike in prices in the 2021 Farmland Value Survey that Iowa State put out which saw a 29 percent increase from data released the year before.

Another survey that was done by the Relators Land Institute shows that these prices haven't been dropping, said Scott Seifert in a report by Radio Iowa.
From September 1st, 2021 to March 1st, 2022 as the state average on farmland -- went up 14-point-one percent. That is all nine regions and taking in your low, medium, and high-quality cropland,"
This survey is done every six months, unlike the Farmland Value Survey which looks at the whole year.
While many land prices won't change much when you look at them in the short term- especially if commodity prices remain strong, there are other factors that impact them.
 That's going to hold out for a while, but I think as we get through the year and people made more money on the farm for 2021's crops than they will for 2022 probably --    because inputs are definitely going to catch up, and we've already seen that some.
Economic factors are going to play a big role in this. Especially with the high costs of fertilizers and inflation.
For example, in the survey, Seifert said they asked people what they hoped their returns would be. Last March, many people hoped for three percent. This year, they are hoping for two percent.
In 2021 people said that inflation risk was the least important of the list of them there. And then when you came to 2022, that one wasn't the highest, but it was not the least by any means -- it was more the middle of the pack. I think people are just understanding the general economics of what's going on in the U-S today."
According to Purdue University, factors that also affect the price of land include the supply of land and investment potential.
Farms For Sale In Eastern Iowa
A look into some of the farmland for sale in Eastern Iowa today.