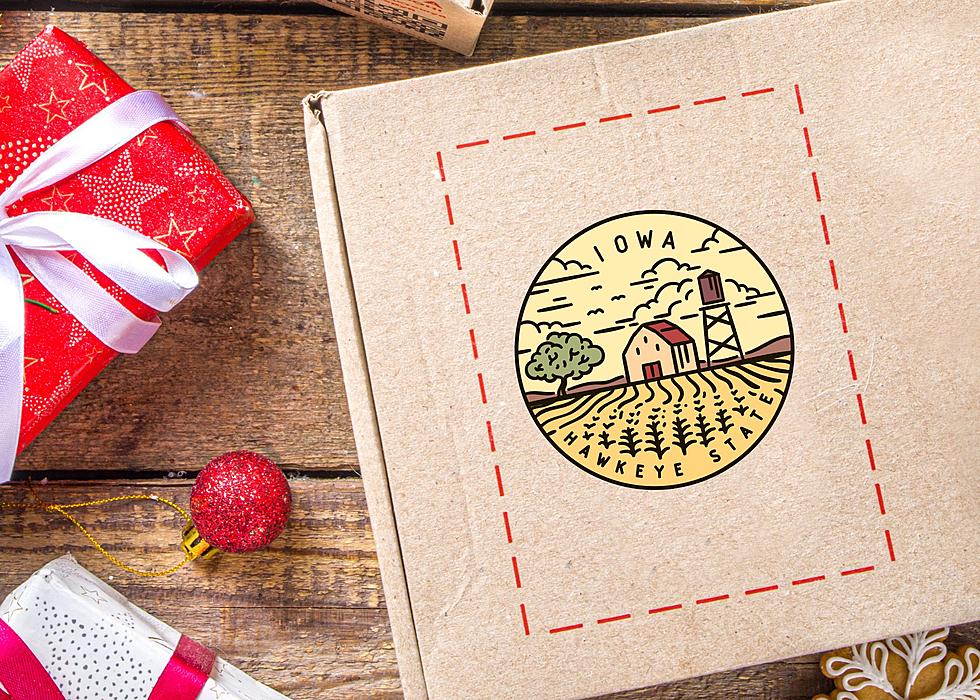 Iowa, These Are Your New Holiday Shipping Deadlines For 2023
Canva
Whether you're prepping for the holidays or if you're determined to hold off, major carrier have announced their holiday shipping deadlines early.
We don't all have the luxury of not having to mail Christmas gifts and it's a calendar game to figure out if they will make it to your loved ones in time for the holiday. UPS, USPS, FedEx, and seemingly every mail carrier in America gets so backed up with gift deliveries that it can delay packages.
I know it's not even Halloween yet, but according to USA Today, USPS and FedEx have both released their holiday shipping deadlines early, just to make sure it gets engrained in your skull well before your Christmas shopping starts.
In general, the best practice is to mail stuff 5-7 business days out. But, here are your actual deadlines for mailing gifts in 2023 if you want them somewhere by Christmas. Go ahead and plan now so you don't end up having to pay extra for getting the gift to it's destination on time.
Ground Shipping Deadlines (USPS, UPS, FedEx)
This year, Christmas is on a Monday so the deadline dates have changed a bit. Here are the ground shipping ones:
Dec. 16: USPS Ground
Dec. 13: FedEx Ground Economy
Dec. 15: FedEx Ground
UPS suggests getting an estimate on it's website on when to ship, based on operating hours and holiday schedules.
USPS Deadlines
USPS has "recommended" ship-by dates so here are the ones for the continental U.S.
Dec. 16: USPS Ground Advantage
Dec. 16: First Class Mail
Dec. 18: Priority Mail
Dec. 20: Priority Mail Express
If you're sending off Christmas gifts or letters to someone in the military, the deadlines are much earlier. These are the deadlines for Air or Army post offices, Fleet Post Offices, or Diplomatic Post Offices.
Nov. 6: USPS Ground Advantage
Dec. 9: First Class Mail
Dec. 9: Priority Mail
Dec. 15: Priority Mail Express Military Service
FedEx Deadlines
Here are FedEx's recommended deadlines to get the gift by December 24th:
Dec. 13: FedEx Ground Economy
Dec. 15: FedEx Home Delivery & FedEx Ground
Dec. 19: FedEx Express Saver & FedEx 3Day Freight
Dec. 20: FedEx 2Day
Dec. 21: FedEx 1Day Freight & FedEx Extra Hours
Dec. 22: FedEx SameDay
My Advice
My family has always wrapped the gift a few days after we got it and stuck it in the mail to whomever it was going to right away. Then they'll either put it under their Christmas tree or hide it until Santa comes on Christmas Eve. I'd rather send a gift a month early than stress about it getting to someone by Christmas.
LOOK: Where people in Iowa are moving to most
Stacker
compiled a list of states where people from Iowa are moving to the most using data from the U.S. Census Bureau.
Gallery Credit: Stacker
10 Ways To Beat Pollen Allergies
Those who struggle with pollen allergies know the struggle can be real. Runny noses, watery eyes, and pure misery are just some of the things that come with pollen allergies. Whether it's fall or spring in the Quad Cities, these 10 remedies can help combat those allergies and make you feel a lot better.
Gallery Credit: Connor Kenney/Townsquare Media Quad Cities