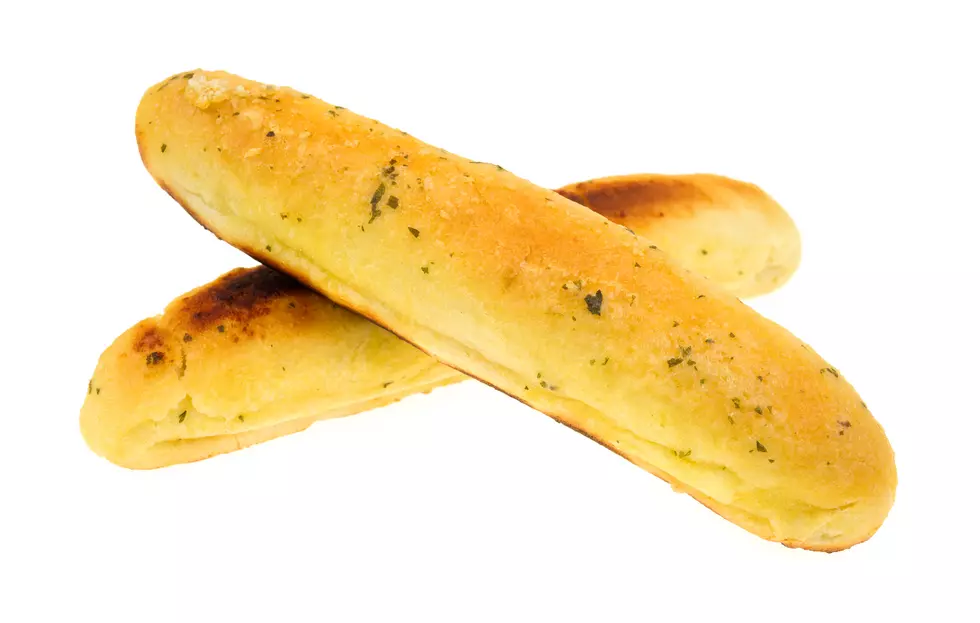 Get Your Sweetie A Olive Garden Breadstick Bouquet For Valentine's Day
Getty Images/iStockphoto
If you're significant other is like me and not a traditional girl who loves roses and chocolate for Valentine's Day, try this.
Olive Garden is offering bouquets of their breadsticks for this Valentine's Day! Nationwide on February 13th, Olive Gardens are literally doing a bouquet of their limitless breadsticks that will make your significant other's heart and tummy very happy! I mean who wants a dozen roses that are going to die in a few days anyway and don't taste too good (not that I have tried to eat them)? This is a great idea. However why stop at just the breadsticks?
The breadstick bouquet is included in the ToGo Dinner for Two which includes soup/salad, five cheese marinara or alfredo dipping sauce, shareable five cheese ziti al forno or chicken alfredo and shareable black tie mousse cake or tiramisu. This sounds like a deal and the best part is that it is ToGo! Which means no need to get all dressed up but rather stay home in your pajamas and enjoy your favorite movie with your sweetie and an already prepped meal (plus you don't have to worry about burning a home-cooked meal).