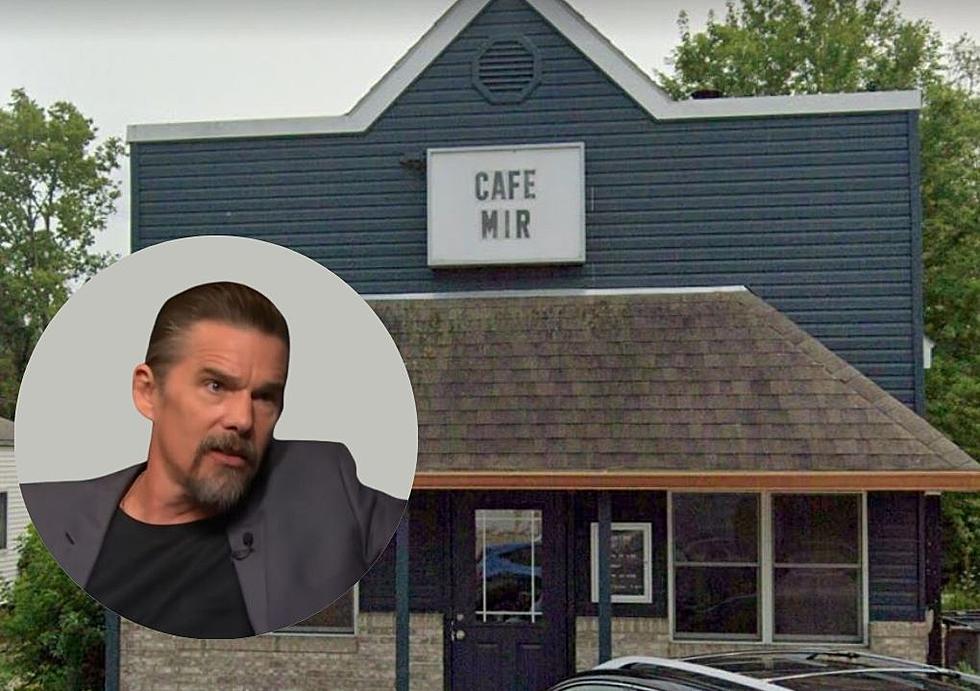 Famous Father and Daughter Spotted In Tiny Iowa Town
NBC/Google Images
It's not every single day that you see an Oscar nominated actor and his musician/model/actress daughter in your small town restaurant.

It's been an exciting week or two for celebrity sightings in the Hawkeye State. Due to the NCAA tournament being hosted in the Hawkeye State, we were able to see reports of Vice President Kamala Harris and Brett Eldredge being in Des Moines for the games.
Now we're getting reports that Oscar nominated actor Ethan Hawke known from works like "Training Day," "Total Recall," and "The Purge" was hanging out somewhere in Iowa with his rising star daughter, Maya.
His daughter Maya has become the darling of Netflix.
Maya Hawke of "Stranger Things" and "Do Revenge" has been out doing press and touring for her new album Moss as of late. The actress announced her small number of concert dates back in 2022.
She kicked off the U.S. dates of her Tactless Tour on March 12th-13th, with two sold out shows at the Music Hall of Williamsburg in Brooklyn, NY. She wrapped up this four stop series of shows with a performance in Minneapolis at Fine Line.
Reports from fan accounts confirmed that her famous father went to Minnesota to see Maya's final performance. She even was spotted wearing her father's shirt during her set that evening.
Then just three days after the performance, the Hawkes were in the Hawkeye State.
Fans reported seeing both of them in a small town called Fertile. This northern town is smack right in the middle of Clear Lake and Forest City.
The Hawkes and their entourage were spotted eating at a little restaurant called Cafe Mir. Described as being an "eclectic, farm-to-table restaurant in rural Iowa"
They were having a meal with Renovo Media Group officials. Renovo is based out of Clear Lake, and they've recently announced that they will be working with the Hawkes on an upcoming film called "Wildcat."
This project will be directed by Ethan and will star Maya as "writer Flannery O'Connor, while she was struggling to publish her first novel."
Will they be filming right here in Iowa? We'll keep you updated when we find out.
Pyramid Home In Clear Lake
If you're looking to take a trip to Clear Lake sometime in the near future, why not rest and relax like an Egyption? This pyramid home is available for you to check out on Airbnb.
See Inside Roseanne Barr's Eldon Mansion
Roseanne Barr was set to make a home in Iowa. She and her then-husband Tom Arnold were in the midst of building a mansion in Eldon. It was put on hold when the couple eventually split up. This left a beautiful, unfinished, and kind of spooky mansion behind.