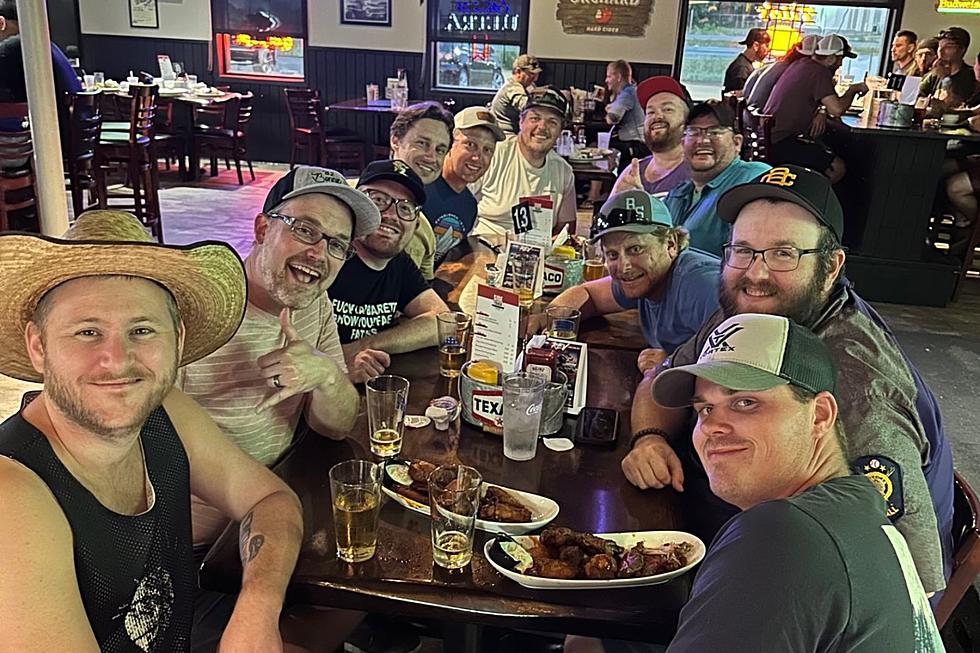 Check Out Gabe's Bachelor Party! [PHOTOS]
Gabe
Well, that was a weekend for the ages. It's pretty insane to think that the next time I see most of the guys that are in these photos will be around the time I get married. We had an absolute blast at my buddy's parents house in northern Minnesota and I would say that's about as much fun as I can remember having in my entire life.
My friend Jake and I got up to his parent's house a day before the rest of the guys, just to make sure we had time to get everything set up. I've known Jake for a pretty long time and his parents were nice enough to allow us to throw a 3 day party at their house. We wanted to get the grass cut, set up the camper, and get everything situated in the correct spot. Once Friday rolled around, so did the rest of some of my best friends.
Friday we enjoyed the afternoon on the water and took in some sunshine. After that, we all went out to dinner and pretty much just enjoyed a night by the fire. Saturday, we woke up to go golfing in the "Gabe Glidden Open Scramble Tournament."
Later on Saturday afternoon, we took out the boat and also rented a pontoon, and spent the entire afternoon on the lake. We drove over to a sandbar on the lake, anchored in the boats, and didn't move for about 6 hours. It was awesome.
It was pretty much anything a bachelor who's throwing a party could ask for and I've always believed I have some of the greatest friends in the world. It's important to me that I let them know I love them and I'm proud to be their friend, so they each got their own private speech from me that we'll both get to have forever.
It doesn't get much better than this location and this group of friends if you're ever looking to throw a party. 14 were able to make the trip up to northern Minnesota and I can't wait to see them all again on the day of the wedding.
Do Not Leave These 12 Items In Your Car In The Iowa Heat
It's a toasty summer. Keep your stuff safe and don't leave these items in the car.