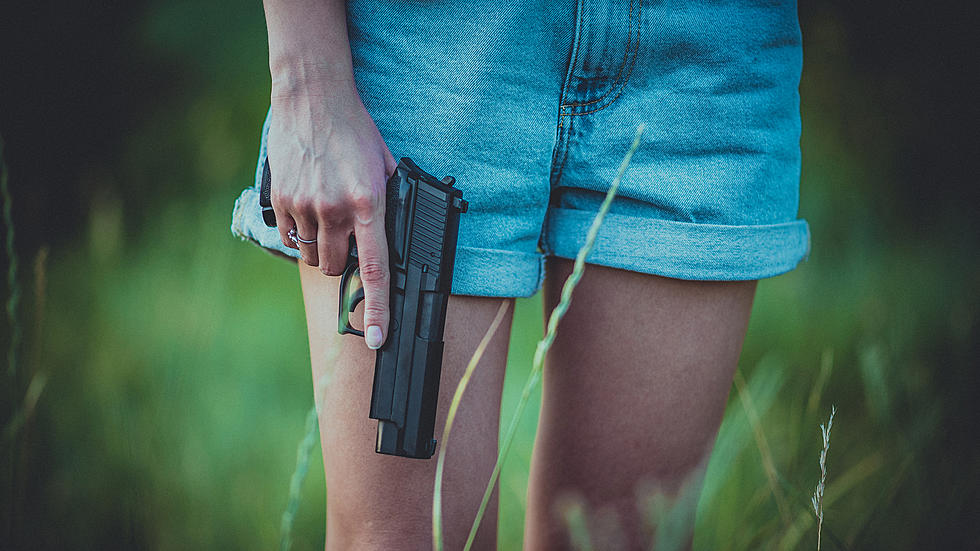 Cedar Rapids Woman Faces Multitude of Charges After Claiming She Was Shot
Getty Images/iStockphoto
*The above is a stock photo and is not of the actual person charged in this case.
A woman who lives in northeast Cedar Rapids is in jail, facing six different charges. It all started when she called the police, saying she had been shot.
According to the Cedar Rapids Police Department, officers were dispatched to a shooting report in the 1200 block of 34th St. NE at around 7:40 p.m. on Monday, October 16.
When responding officers arrived, they found 39-year-old Amber Snider of Cedar Rapids with a gunshot wound to one of her legs. Snider told officers she had been shot outside her home by an unknown person wearing a mask.

The Cedar Rapids Police Department says their investigators "later learned Snider's claims were false and that her injury was self-induced. During the investigation, Snider's residence was found to contain illegal substances and firearms."
As a result of the above, Snider was arrested on October 31. She faces six different charges, which are listed below.
Intent to Manufacture/Deliver Meth Over 5g Under 5 kg
Failure to Affix Drug Tax Stamp 7 Or More Grams
Possession of a Firearm or Offensive Weapon by Felon
False Reports--Crime Aggravated or Serious Misdemeanor or Felony Classification
Possession of a Controlled Substance-Marijuana
Possession of Drug Paraphernalia
Snider is being held in the Linn County Correctional Center on Mays Island in Cedar Rapids on a $25,000 cash bond.
LOOK: What major laws were passed the year you were born?
Data for this list was acquired from trusted online sources and news outlets. Read on to discover what major law was passed the year you were born and learn its name, the vote count (where relevant), and its impact and significance.
Gallery Credit: Katelyn Leboff
The 100 Best Places to Live in the Midwest