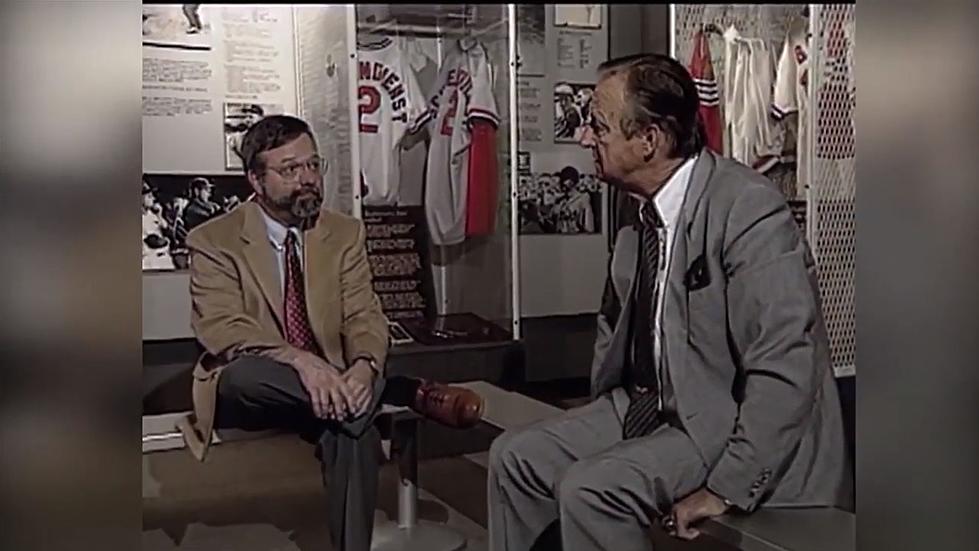 Longtime Eastern Iowa TV Personality Has Passed Away [VIDEO]
Nick Weig, YouTube
A Missouri native whose career brought him to Iowa in the late 1970s has passed away. In his wake, are a multitude of well-told stories.
After beginning his broadcasting career in his hometown of St. Charles, Missouri, Cary J. Hahn entertained troops while in the U.S. Navy. After multiple stops in radio in his home state, he made the move to Iowa in 1979 when he took his first TV job with KTVO in Ottumwa, Iowa/Kirksville, Missouri.
1983 was the year Hahn would become The Iowa Traveler to a generation on KGAN Channel 2 in Cedar Rapids. No one in this part of Iowa didn't recognize Cary J. Hahn and know about his popular The Iowa Traveler segments.
Hahn had a blast telling unusual Iowa stories and taking part in some fun stunts. CBS 2 Iowa reports two favorites were when he rode "on top of the wing of a 1942 Stearman bi-plane and, during the Flood of 1993, utilizing miles of I-380 shut down due to flooding, for an instant classic known as 'Interstate Bowling.'
During a typical newscast lacking good news, Cary J. Hahn brought fun. I don't ever recall watching one of his reports where I didn't either smile or laugh. More than 5,000 of his 'The Iowa Traveler' feature segments ran on KGAN from 1983 through 2008.
Hahn also worked in radio while in Cedar Rapids. He was news director at KMRY and had been hosting "Big Band Memories" on KCCK for nearly two decades at the time of his passing.
Cary J. Hahn passed away Friday, August 3 at St. Luke's Hospital in Cedar Rapids at the age of 75. He is survived by his wife Jean, who lives in Cedar Rapids, as well as three brothers.
CHECK IT OUT: The Best Movie Character Names of the 1980s
LOOK: TV Locations in Every State