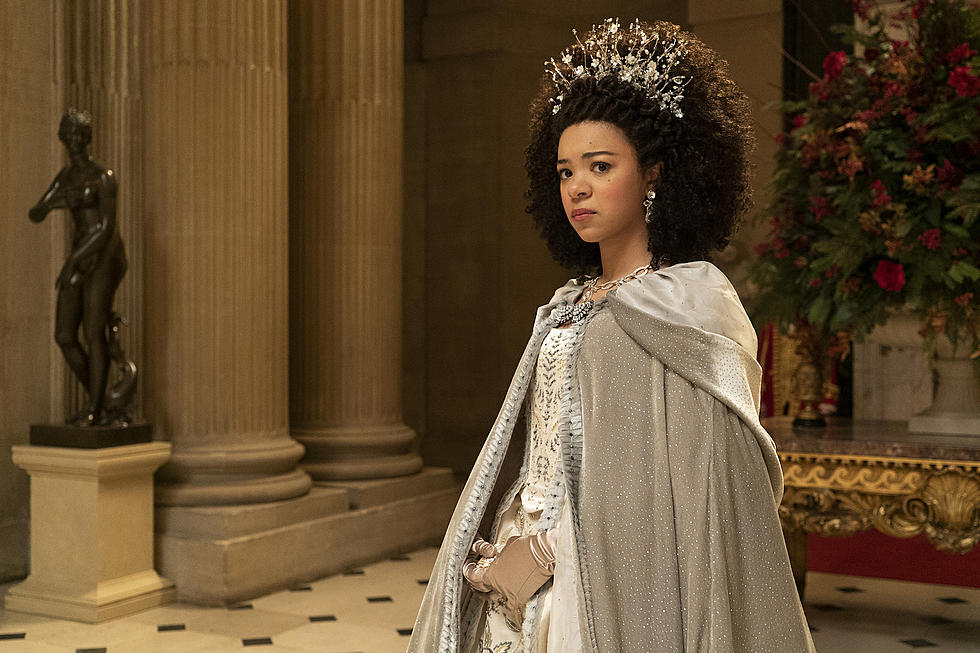 'Bridgerton' Spinoff 'Queen Charlotte' Gets First Teaser
Netflix
A Bridgerton spinoff by the name of Queen Charlotte is due for release through Netflix on May 4. The series is a prequel, and it'll tell the story of Queen Charlotte's rise to power. This directly leads in to the events chronicled on the main Bridgerton series.
The series' official synopsis reads as follows:
Centered on Queen Charlotte's rise to prominence and power, this Bridgerton-verse prequel tells the story of how the young Queen's marriage to King George sparked both a great love story and a societal shift, creating the world of the Ton inherited by the characters in Bridgerton.
The teaser was released at a fan event, along with some new photos from the set of the show. Previously, after Season 2 of Bridgerton, Adjoa Andoh who portrays Lady Agatha Danbury spoke with The Hollywood Reporter about how she thinks Charlotte would have gotten on during her younger days.
They've known each other a long time, these women, and I think when Lady Danbury would have been at court before, with 17-year old Charlotte who was schlepped over from Europe to marry into this family she didn't know from a hole in the ground, I think I think Lady Danbury would have been that person. A bit like when you start school and you don't know where your locker is or where the bathroom is, I think she'd been the person that went, 'Okay, come with me. Avoid him. He's a nightmare. He's quite mean, there's the bathroom. Never have lunch at that time. It's awful.'
It seems like we'll finally get to see that dynamic play out in this prequel series.
Shonda Rhimes also talked during the live panel discussion about why exactly it was so important to her that this story be explored.
"We're meeting them at their young starting points," she explained. The show is also going to jump into the present Bridgerton timeline, to depict "how the stories from the past reflect or educate you on the stories from the future. For all of the characters, you get to see the growth and who they've become when juxtaposed against the young versions of themselves."
You can watch the Queen Charlotte teaser below:
The Most Watched Netflix Shows Ever
According to the streaming service, these are the most popular series — based on their total view hours per title in their first 28 days of release on Netflix