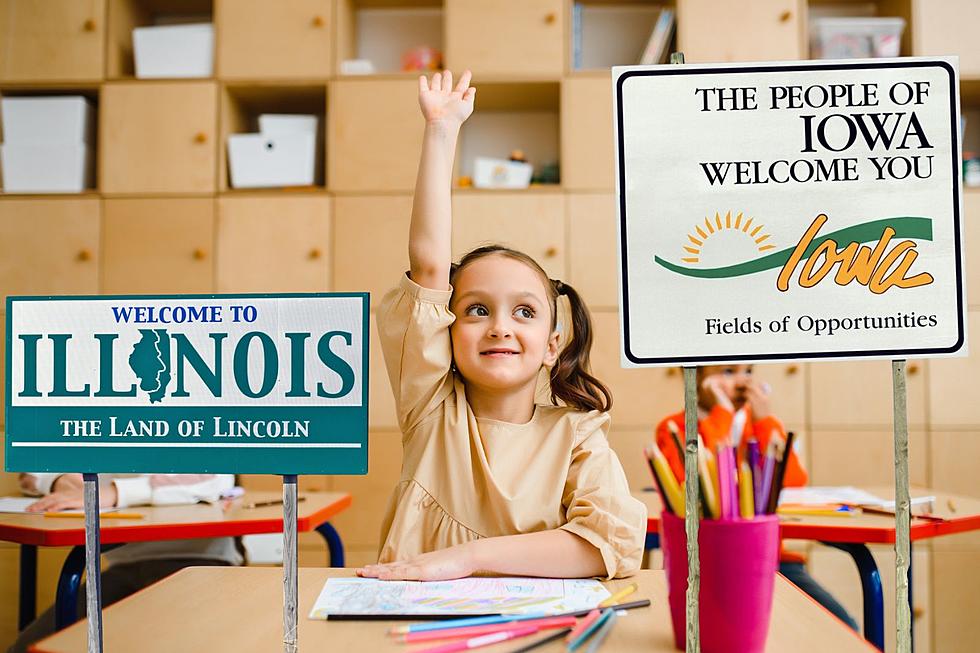 Illinois & Iowa School Systems Are In The Top 20 Best In America
Canva
If you are a parent, one of the things you try to do is make sure your kid gets a great education from a great school district. Not all of us can afford to go to private school (soon Iowa will give you money to send your kids there if you want), so finding a really good public school system can be tough but it's important.
Luckily for us in Iowa and Illinois, we can be happy to know that school systems in these two states stack up well against others across the country.
Results of an annual study were revealed showing that Illinois and Iowa are among the states with the best school systems in the country. The other good news is that both states went up from last year's results.
Which States Have The Best & Worst School Systems
Recently, the results of a study from WalletHub were released showing us 2023's States with the Best & Worst School Systems. To find out which states are the best and worst states for public-school education, WalletHub compared the 50 states and the District of Columbia across two key dimensions:
Quality
Safety
WalletHub evaluated those dimensions using 32 relevant metrics. They then found each state and the District's overall score to rank them from 1 to 51. Massachusetts landed at #1 on this list while New Mexico came in dead last.
Illinois & Iowa In The Top 20 States With The Best School Systems
Taking a look at the states that make up the Quad Cities, both Iowa and Illinois landed well on this list. They actually went up from last year.
Illinois came in at #20 exactly. Ranking 11th in Quality and 33rd in Safety, Illinois moved up three spots from 2022.
Of the two, Iowa is the state with the better school system. Iowa also moved up three spots from last year to become the state with the 16th-best school system. Iowa ranked 16th in Quality and 21st in Safety. Iowa also has the 2nd lowest dropout rates. West Virginia has the least.
There's An Awesome Resort In Eastern Iowa You Had No Idea Existed
There is a resort in eastern Iowa you definitely didn't know about. While it's been around for a while, it recently got some updates from the new owners and we have to say, the updates are pretty awesome.
Keep Looking: The Best Rocking Quad Cities Bar Patios To Hangout This Summer
There is something about having a drink on a warm summer night, or day, on a patio. You said these were some of the best the Quad Cities area has to offer. Got more to add in, send a picture of your place to ryan.mccredden@townsquaremedia.com