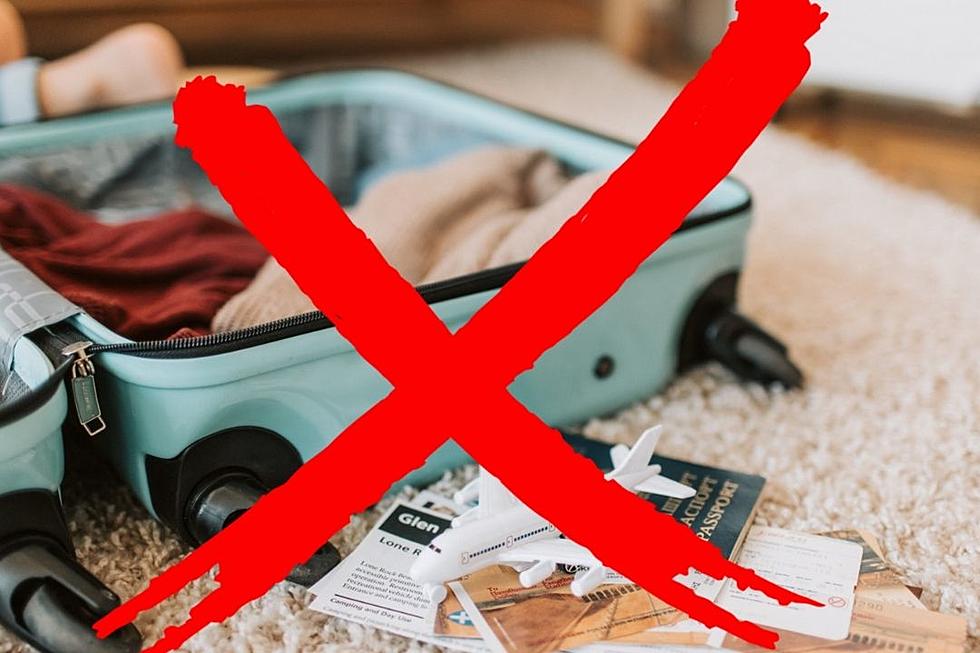 9 Reasons You Should Never Move to Eastern Iowa
Kerri Mac
One of the biggest mistakes I've ever made was moving to Iowa. I honestly can't believe what I've got myself into. I don't know what to do with all of the extra time I have, not having to sit in traffic, or all of the money I've saved because housing is affordable here.
Under no circumstances do I recommend you move to Iowa and here's why.
1. Weather
Who would want all 4 seasons in a year? Seeing the flowers bloom in the spring, enjoying summer for all it's worth, getting to enjoy all of the beautiful fall colors and start sipping warm drinks, and seeing snow on Christmas. What moron would want to enjoy everything the 4 seasons have to offer?
2. Zombie Apocalypse 
Hear me out. We don't know if there will ever be a zombie apocalypse but if there is, kiss your butt goodbye. No matter where you're at in the United States, you'd be in trouble.
CableTV.com has Iowa listed in the top 4, for the safest places to live during a zombie apocalypse. What do they know? They've never lived through one.
Bring on the Zombies. I want to live in one of those heavily populated states so I can transform quicker.
3. Iowans Aren't Very Smart 
I'm not just saying this, this is actually a fact, Iowa ranks number 8 for average IQ in the United States, according to World Population Review. Out of 50 states, Iowa only manages to slip into the top 10. They couldn't even outsmart Montana at number 7.
Who would want their children to live in one of the top states when it comes to public education? Background Checks says Iowa has a 91.4 % high school graduation rate, which is 6 points higher than the national rate.
Honestly, sounds like a bunch of quitters to me.
4. Affordable Housing is Lame
It's actually pretty shocking, how affordable it is to live here. Zillow says the average single-family home is listed at $183,155, which is well below $200,000.
There has to be something fishy going on for that to even be possible. It's your house, you should spend every single dollar you've ever made to afford it.
Is Iowa just giving houses away? Must be an inside job to make the numbers look better.
Just last year the New York Times said the median price for a single-family home, in California, was $588,070. Please, take my money.
5. Traffic
Can you imagine never having to sit in stop-and-go traffic? The audacity Iowans have. Who would want to be able to leave their house and get to their destination in a timely fashion?
The New York Times says New York drivers lose an average of 102 hours annually to congestion.
When I think of a 4-day vacation, I think of sitting in my car, screaming at everyone around me, and learning new curse words. Ahhh, the American dream.
6. Retirement 
If you end up living in Iowa for whatever reason, don't even think about retirement. Can you believe Iowa is relatively tax-friendly to retired people?
Plus, according to Mover Junction, Iowa exempts tax on social security benefits.
How dare they even think to help out people who have worked hard their whole life. Towards the end of someone's career is when you should really start gouging people for everything they're worth.
Who would want to relax later in life?
7. The People
Could you imagine having friendly neighbors? Or getting to know the people in your community? Do you actually want to go outside and meet people? Yuck. I'll enjoy my hobbit hole of darkness.
Why would you want to live somewhere, where people will help you out if you're stuck on the side of the road? Or smile and wave when they walk past you on the street.
Don't even get me started on people asking me "how is your day going?" They have to be plotting something.
Then there's the worst of them all, Iowa nice. The worst part about this is, I'm starting to think it's real.
8. Food
You'll have no choice but to fall in love with Pancheros. These are everywhere in Iowa and I'm starting to get sick of it. Who would want to eat delicious, beautiful, affordable, tasty Mexican food all the time?
I can't stand how addicted to this place I've got. My wallet simply can't keep up. Avoid Iowa at all costs and you can avoid Pancheros.
Not only that, Starbeck's Smokehouse was this year's champion in pulled pork madness.
This Cedar Falls restaurant is going to wipe my bank account clean. You can really kiss your money goodbye when you live in Iowa, it all goes towards amazing food.
9. Breweries Are Everywhere
How is it possible for anyone to get anything done in Iowa? There are simply too many local breweries to explore.
I have no doubt you'll eventually develop a taste for local craft beer. Take Big Grove Brewery in Iowa City for example
Those beers look absolutely amazing. Don't get me started on Spring Grover Brewery or SingleSpeed Brewing. These Eastern Iowa breweries are simply too good to not visit.
After looking through Big Grove Breweries Instagram, I've decided to call it a workday. I'm going to pay them a visit. I told you it was impossible to get anything done here.
Having just moved to Iowa, a little over a month ago, I would never in a million years recommend someone to live here. Maybe if I could find something positive to say about this state, then maybe I'd reconsider.
Homes for Sale in Cedar Falls/Waterloo Under $150,000K
If you're looking to buy your first home, buy a house to rent out, or want to fix up a place and turn it into your dream home, these houses are all under $150,000
Surf Ballroom in Clear Lake Iowa
Eli Young Band took the stage at the historic Surf Ballroom, in Clear Lake Iowa