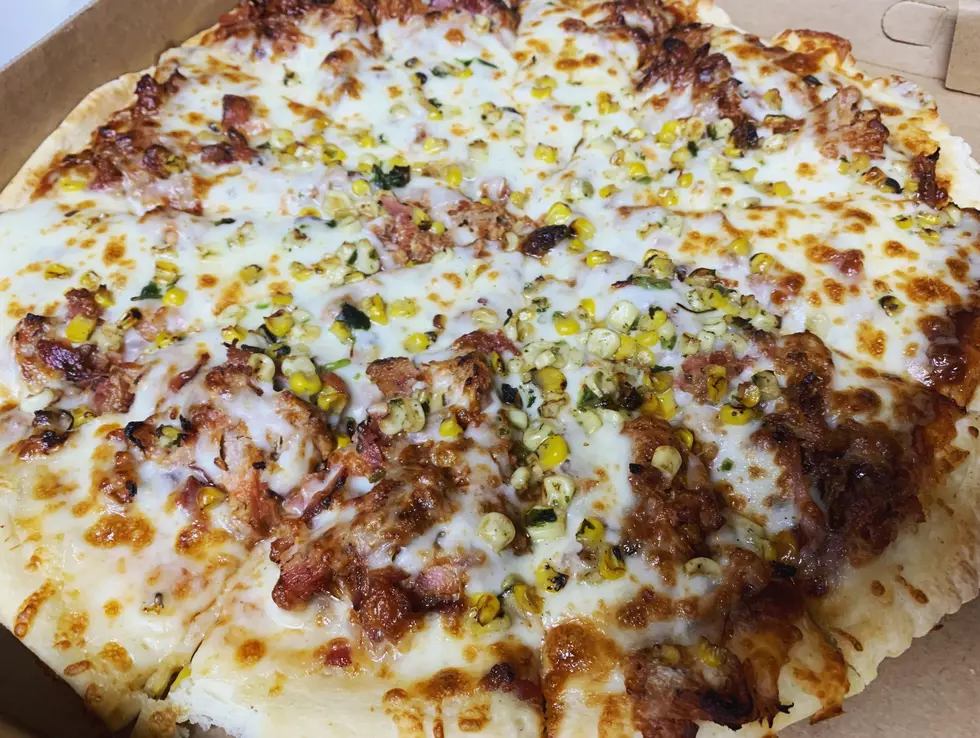 Vote Now on the Finalists for the Casey's 'Midwest Mystery Pizza'
Courtlin
Just a few weeks ago, we found out about a new type of pizza available at Casey's General Stores across the Midwest. Temporarily named the "Midwest Mystery Pizza," the pie is topped with pulled pork, BBQ sauce, bacon, and fire-roasted corn. We got to sample it here at the radio station earlier this month, and everybody seemed to really enjoy it! You can read some of our reviews HERE.
Now that the pizza is available for purchase, Casey's is ready to give it an official name. They took name suggestions over the course of 12 days and then came up with a list of finalists. The three options are:
The Midwestern
Midwest Masterpiece
BBQ Blitz
I am sad to say that my suggestion was NOT chosen as a finalist. That's ok, though, because the pizza will always be "Squealin' & Peelin'" to me!
Voting will close on September 23rd, with the winner announced on September 28th. Cast your vote for your favorite HERE.