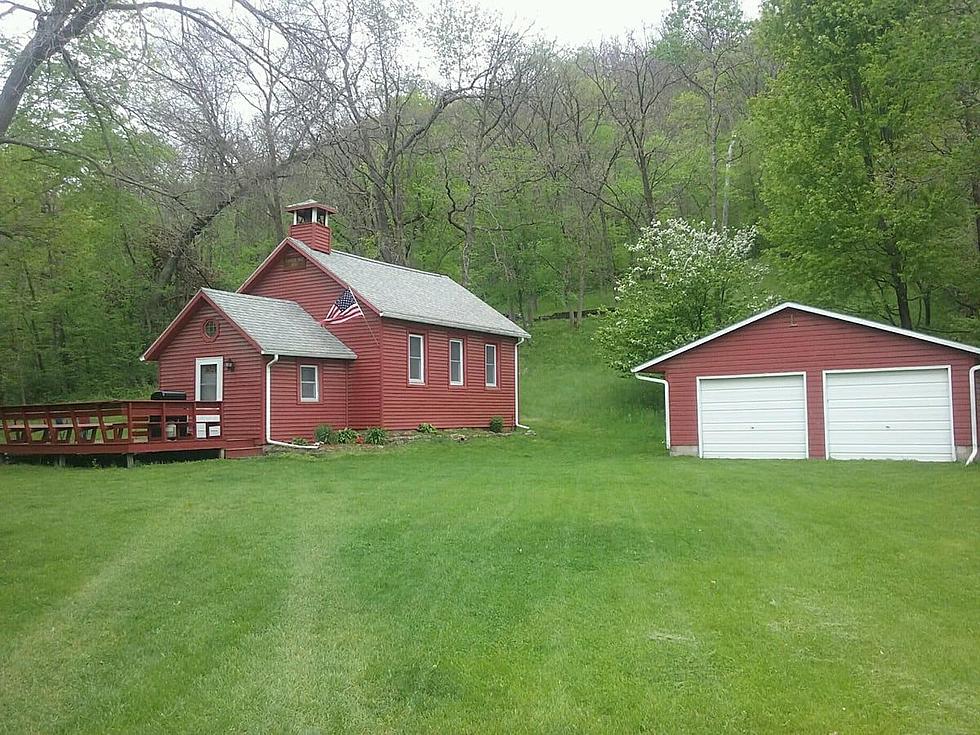 The Little Red Schoolhouse Is a Nature Buff's Dream [PHOTOS]
Airbnb
Relive the days of field trips of your youth, with nature and education everywhere. But, you'll have none of the responsibility of a test or report to turn in afterward. Airbnb shows this listing near Waukon, in a "remote and serene area of Allamakee County."
Check out the amenities for nature buffs
It is steps away from Patterson Creek, described as one of Iowa's natural trout streams. Near the recreational playground of the Upper Iowa River, and over 1,000 acres of wild prairie and woodlands managed by the Iowa Natural Heritage Foundation.
You'll have this entire place to yourself for LESS than $100 a night
That includes one "cubbyhole" bedroom, but four beds and room for four guests to sleep. There's also a sofa bed in the living room. Talk about roughing it! The half-bath makes it a tight squeeze if you take them up on the full 4-guest availability, but before you start thinking it's a "Little House on the Prairie" living situation, there are modern conveniences. They include kitchen furnishings, bedding, towels, water storage, large cooler for cold storage, cooking equipment, a coffee maker (A MUST!), PING PONG TABLE, and a canoe upon request. The hosts describe it as 100 percent "off the grid" with a gas grill featuring side burners and (cue Johnny Cash) a fire ring, also sometimes known as a fire pit. Request breakfast and meal delivery for a nominal extra charge.
Don't bring your cigarettes because smoking is not allowed. Neither are infants under two. Your four-legged friends, however, are more than welcome!
Doesn't this sound like the perfect getaway?
If your answer is yes, Marlin and Judy are excited to see you and check you in (between 2-8 p.m). They are rated with a 100 percent response rate so learn more here.
Take a Fun Field Trip At the Little Red Schoolhouse
Essential Winter Emergency Kit Items
Winter season in the Quad Cities means cold temperatures, heavy snow, and slick roads. Hopefully, you won't ever need to tap into your winter emergency kit, but it's better to have one in your car than to be unprepared. Make sure you have these essential items in your car before winter arrives in the Quad Cities.