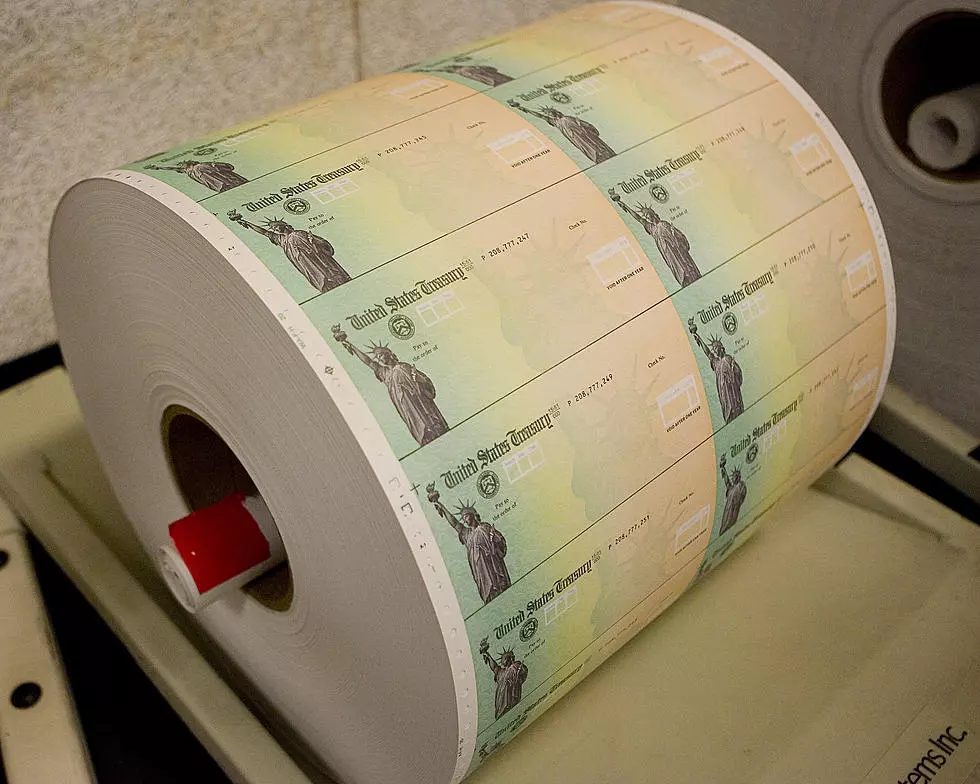 Yes, Debt Collectors Can Seize Iowan's Stimulus Checks (For Now)
Photo by Jeff Fusco/Getty Images
As more and more Iowans begin receiving their latest round of stimulus payments, $1,400 for most, some may see the money come and go almost as fast. That's because, according to a KCCI report, debt collectors can legally seize monies owed on unpaid credit cards, vehicles, medical bills etc. That is, they can do this for now.
The report indicates at least one U.S. lawmaker is poised to try and change that. A democrat senator from Oregon named Ron Wyden plans to introduce a fix that would prevent companies from garnishing stimulus payments, and he may introduce that yet this week. However, for this who have already received their payments, it may be too late.
In case you're curious, with the previous two CARES act stimulus payments, the government did include protection from the all debts, other than delinquent child support payments on the first of the two payments. For the second, this was changed.

Under the law, the third stimulus payments are still protected from garnishment from outstanding federal debts, like student loan or tax debt. If you have not yet received your latest stimulus payment, it will likely arrive this week via direct deposit, or bank card. If that is how you received a previous payment, check your mail and be sure you don't dispose of the card.
How Many in America: From Guns to Ghost Towns
Can you take a guess as to how many public schools are in the U.S.? Do you have any clue as to how many billionaires might be residing there? Read on to find out—and learn a thing or two about each of these selection's cultural significance and legacy along the way.
READ MORE: Inspiring Stories From the Coronavirus Pandemic