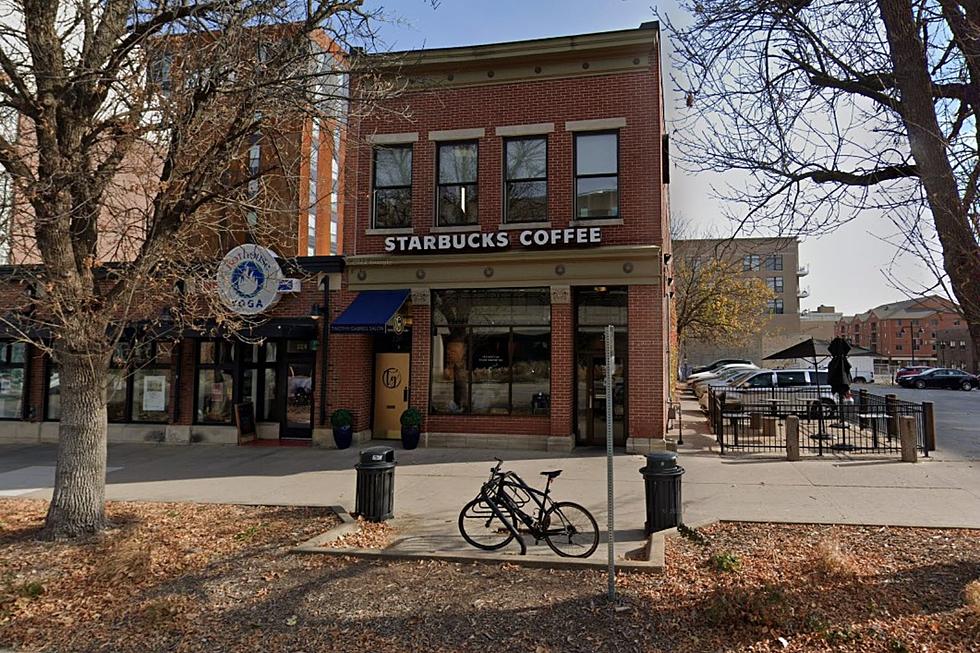 Starbucks In Iowa City Becomes State's First Store To File For Union Election
Google Maps
There has been a growing trend from the popular coffee shop, Starbucks, across the entire country as some of these stores have begun the process to form a union. There's a chance you've heard about this trend happening in other states but this one hits right here in eastern Iowa. A Starbucks located in downtown Iowa City has joined that trend, as this store has become the first Starbucks in the state of Iowa to start the process to form a union.
In the video above, posted on the Starbucks Workers United Twitter page, these Starbucks employees share their personal reasons for wanting to form a union at this Starbucks location.
There are a variety of reasons these employees would like to unionize; safety in the workplace, consistent work schedules, and a living wage to name a few but to me, there's one reason that appears quite often. The one that sticks out the most (in my opinion) is having a voice. It appears these employees do not believe they are heard nor are their ideas respected or listened to.
KCRG reports the Starbucks employees at the 228 Clinton St. location have "filed paperwork with the National Labor Relations Board." This wasn't something only full-time employees jumped on board with either. 31 employees have signed the petition, which includes full-time, part-time, and shift supervisors. The employees will need 70% of the vote to officially unionize, which would also make this the first Starbucks in the Hawkeye state to do so.
If 70% of the vote is reached, this location will join in with 290 other Starbucks locations that have successfully formed a union. The first Starbucks to form a union came from Buffalo, New York, back in 2021.
Starbucks CEO, Howard Schultz, came out in defense of his company, after being accused of preventing these unions from forming across the country. He appeared before the Senate for 2 hours yesterday (March-29) insisting his company hasn't broken any laws. According to KCRG, Schultz denies any kind of union-busting tactics
We've done everything that we possibly can to respect the right under the law of our partners' ability to join a union. But conversely, we have consistently laid out our preference, without breaking any law, of communicating to our people what we believe is our vision for the company.
Molly Belvo is an employee at the Iowa City Starbucks and she mentioned the company needs to prioritize essential company standards. According to KCRG, she said
Instead of prioritizing these essential company standards, those at the very top of this company are focused solely on making record profits. Unionizing will ensure these needs are met and create the best environment possible.
Am I think only one who gets the feeling that the price of their double espresso shot, iced mocha, is going to skyrocket...Who am I kidding, I don't care what the price is, they're too good not to buy.
Photos That Show the Beauty of Iowa
All the Corridor Restaurants That Have Opened in 2023 So Far
Here are some of the new places that you can check out near Cedar Rapids and Iowa City!