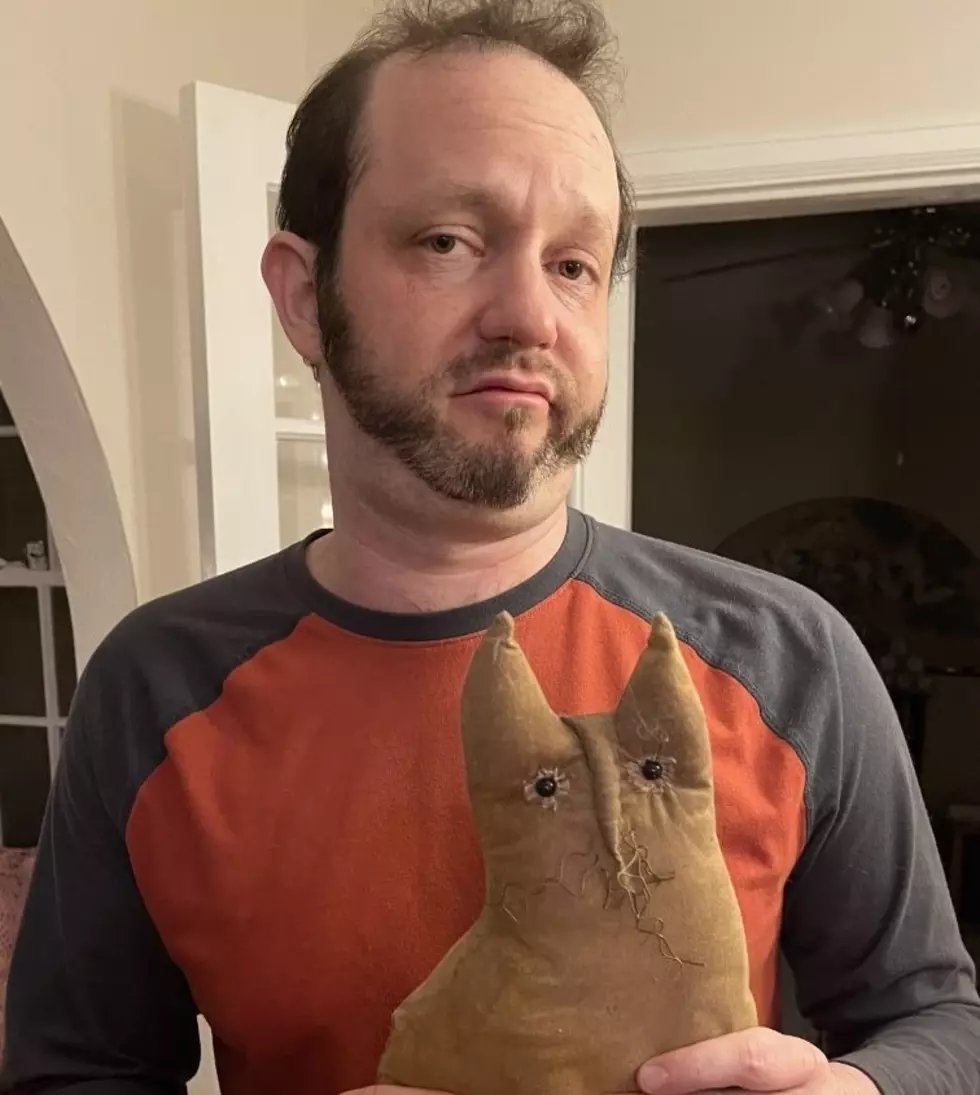 Johnny Marks – My Weekend in 5 Photos 'New Cat…?'
New Cat?! (JM/TSM)
Most of last week I was under the impression my wife was bringing home yet another cat as a Valentine's Day gift. We already have three in case you didn't know, and I wasn't a fan of a fourth joining the fam. Well, on Saturday afternoon, I found out that was just a prank orchestrated by my work wife Kerri Mac and my actual wife Hannah. Instead, Hannah brought home a... unique cat antique. I guess I can't complain too much since it doesn't poop or require food and water.
All and all, we have a nice Valentine's Day, and I hope you and yours did too. Let's hope this was the first and last pandemic Valentine's Day, and that in 2022 we can all enjoy the thought of going out without masks and concern of a nasty virus. Oh, and maybe about 30 more degrees on the ol' mercury, too. Please, Mother Nature?
New cat or not, nice weather or sub-zero temps, I am always be posting more in my stories on Instagram, and I'd love for you to follow me on there. I will always do my best to follow back, and that way we can experience upcoming weekends together. Thanks for checking out my weekend, talk to you on Marks in the Morning!
JOHNNY'S WEEKEND IN 5 PHOTOS 2/13/2021
JOHNNY'S WEEKEND IN 5 PHOTOS 2/6/2021