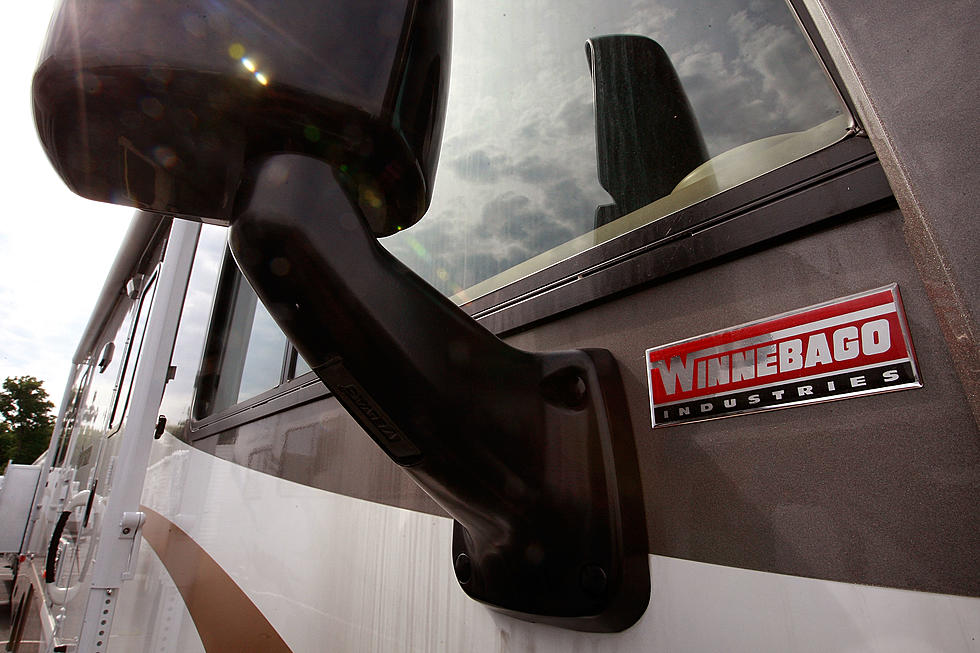 Midwest RV Brand Founded in Iowa Rolls Out Milestone Model
Getty Images
Many competitors have popped up over the years, but since 1958, if you're a camping and outdoor recreation enthusiast, one name has topped the list as one of the first you'll seek out. In some cases, it has become the de-facto name of reference for products of its kind in general.
Winnebago Industries, originally based in Forest City, Iowa celebrated a milestone in producing its 500,000th motorhome.
Is it me, or does it seem like it should be a lot more than that?
The actual 500,000th Winnebago, the latest of a series that was introduced four years ago called "The Revel", was quite snazzy, with celebratory decals to mark the milestone.
That's not your grandfather's RV (at least nothing like my grandpa's from back in the day). Despite a brief suspension of operations during the summer of 2020, during which workers continued receiving paychecks, Winnebago marketing manager Kelli Harms says a pleasant effect of the pandemic for her company is that people still want to have fun and get out of dodge. While shortages and delays of almost everything else have plagued the country, demand for RVs has gone up significantly, according to KIMT.
Unfortunately, the company moved its home base from Forest City to Eden Prairie, Minnesota in 2021 but still maintains operations here. The 500,000th Winnebago is parked in Georgia right now, on display during an annual dealer's meeting, but will be back next week at the company's Lake Mills facility, in North Iowa, where it was assembled.
According to Wikipedia, Winnebago over the years has also branched out to make motorboats and other water recreation vehicles after acquiring the Chris-Craft corporation in 2018 and other recreational vehicle products are in the pipeline.

Does this article have you thinking about spring and summer fun? You could put some nice money down on a brand new camper, vacation, or whatever else your heart desires, by downloading our free mobile app and entering the daily code words when the "Workday Payday" giveaway returns soon, for your chance to win up to $10,000! Stay tuned for details!
Old Iowa Barn Transformed Into Quaint Rustic Cabin That You Can Stay In [GALLERY]
Rustic Cedar Rapids Home Has Heated Floors and a Rock Climbing Wall