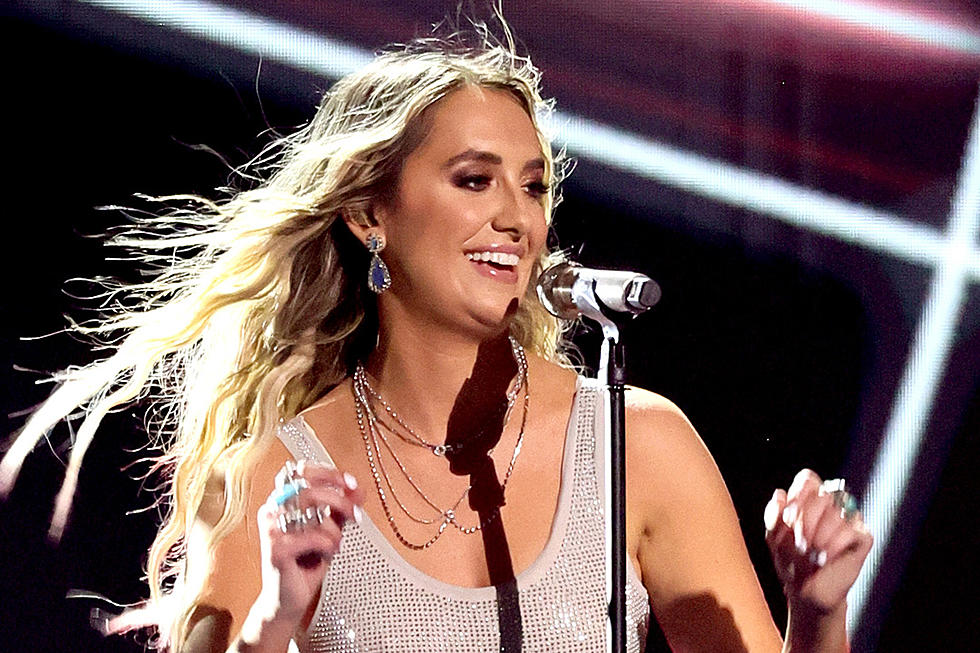 Song Secrets: Lainey Wilson Sings Her Truth With 'Watermelon Moonshine' Lyrics
Theo Wargo, Getty Images
The lyrics to Lainey Wilson's new song "Watermelon Moonshine" describe young love. Actually, the song from Bell Bottom Country is about "young, wild and crazy love," she says, clarifying.
"This song, it takes me back," she tells Taste of Country, smiling. "Especially during this busy season of my life right now, it just brings me home."
Comparisons to Deana Carter's "Strawberry Wine" are totally fair, and Wilson recognizes the similarities. Both songs find two young lovers pushing boundaries with the help of a boozy berry. Both songs hinge on the hope that a first love is forever love before reality comes into focus.
"I do remember growing up and having that bottle of whatever that was," Wilson tells Taste of Country Nights host Evan Paul, "and you had it under the back seat and hoped your mama and daddy didn't smell it on you when you walked through the door."
Josh Kear and Jordan Schmidt helped Wilson pen the lyrics to the acoustic "Watermelon Moonshine," and Jay Joyce add guitars and nostalgia. After the album dropped, she performed it as Abby on Yellowstone. Viewers took to it, and fans have been singing it back at her every night on tour.
"This is about a time in your life when you thought you were in love," Wilson says, underlining what's so universal about the song.
The full lyrics to "Watermelon Moonshine" are below. The song is the second radio single from her 2022 album, following her No. 1 hit "Heart Like a Truck."
Lainey Wilson, "Watermelon Moonshine" Lyrics:
It was right after senior year / Just before the summer disappeared / We went a-ridin' them old farm ruts / Hangin' out on the gate of his truck / We threw a blanket 'neath the sunset / Bein' brave as 18 gets / We gave each other more than our hearts / With the help of a mason jar.
Chorus:
Drinkin' watermelon moonshine / We cut the burn with a little lime / Parkin' back in them kudzu vines / I was his and every bit of that boy was mine / Too young to know what love was / But we were learnin' on a sweet buzz / There's never nothin' like the first time / And mine's always gonna taste like / Watermelon moonshine.
I don't remember where we got it from / I just remember feelin' all grown up / Takin' pulls like it ain't no thing / Never told him it was my first drink / But I told him that he was the one / You're so sure when you're that young / You think you got it all figured out / And now I laugh when I think about.
Repeat Chorus
I thought that high would last forever / But that ain't what it does / Maybe we were drunk in love / Or maybe we were just drinking …
Repeat Chorus
The Top 30 Country Songs About Regret, Ranked
No matter what side of the apology you're on, country music has plenty of songs about regret, remorse, apologizing and forgiving — or, in some cases, deciding not to forgive. Here are the Top 30 songs the genre has to offer on the topic.