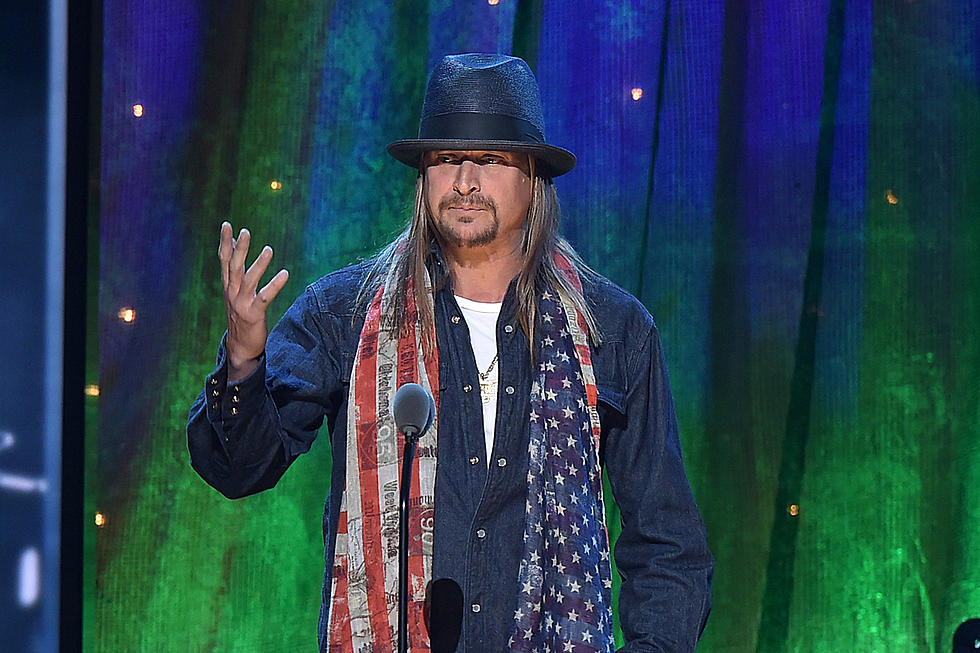 Kid Rock Reconsiders His Call for Bud Light Boycott: 'I Have to Believe in Forgiveness'
Theo Wargo, Getty Images
Kid Rock was among the most vocal critics after a manufactured controversy over Bud Light earlier in 2023, but in a new interview, the rapper, rocker and sometimes country singer says he's changed his mind about calling for a boycott.
Kid Rock made headlines when he turned Twitter to open fire on a case of Bud Light to protest the brand's partnership with transgender influencer Dylan Mulvaney in April, adding a torrent of profanity to the video.
"F--k Bud Light and f--k Anheuser-Busch," the singer exclaimed.
The ensuing backlash from conservatives calling for a boycott badly damaged the brand's sales, but in a new interview with Fox News, Kid Rock says he's softened his position on the matter, saying he "didn't want to be in the party of cancel cultures and boycotts that ultimately hurt working-class people" (quote via Newsweek).
"I know people that work there and it's not so cool to be wearing around that blue shirt anymore, going places," he tells Sean Hannity. "This is why they have a problem right now, it's like, I can let the thing go."
Mulvaney rose to viral fame for her humorous sketches on TikTok before coming out as transgender in 2022. She documented the first 365 days of her transition in a viral video series titled 365 Days of Girlhood, and on April 2, she shared a video of a can of Bud Light that bore her face, sharing that the company sent it to her to mark 365 days of living as a woman.
The video touched off a firestorm of openly transphobic posts and commentary across social media and right-wing media outlets, resulting in a broad-spectrum conservative boycott of the brand.
"As a God-fearing man, as a Christian, I have to believe in forgiveness," Kid Rock now tells Hannity. "They made a mistake, all right. What do you want, hold their head under water and drown them and kill people's jobs? I don't want to do that. But I hope — at the same time, I don't want to be their biggest cheerleader. I want them to show me something to get me back as a consumer, as a drinker."
Despite his vocal condemnation of the brand, Kid Rock was actually caught on video at Skydeck in Nashville on Aug. 17, taking in a performance from Colt Ford and clearly sipping from a can of Bud Light.
John Rich and Travis Tritt were among the other entertainers who reacted to the Bud Light controversy. Rich turned to social media on April 6 to ask his followers what beer he should replace Bud Light with at his Nashville bar, Redneck Riviera.
Tritt announced he was dropping Anheuser-Busch products from his backstage tour arrangements, representing the decision as a bold stand:
Maren Morris, Sheryl Crow, Jason Isbell + More Perform at Nashville's 'Love Rising' Benefit Concert
Some of the biggest names in country, Americana and beyond came together to raise money for LGBTQIA+ charities and to voice opposition towards a recent wave of Tennessee bills passed, including a ban on public drag performances.