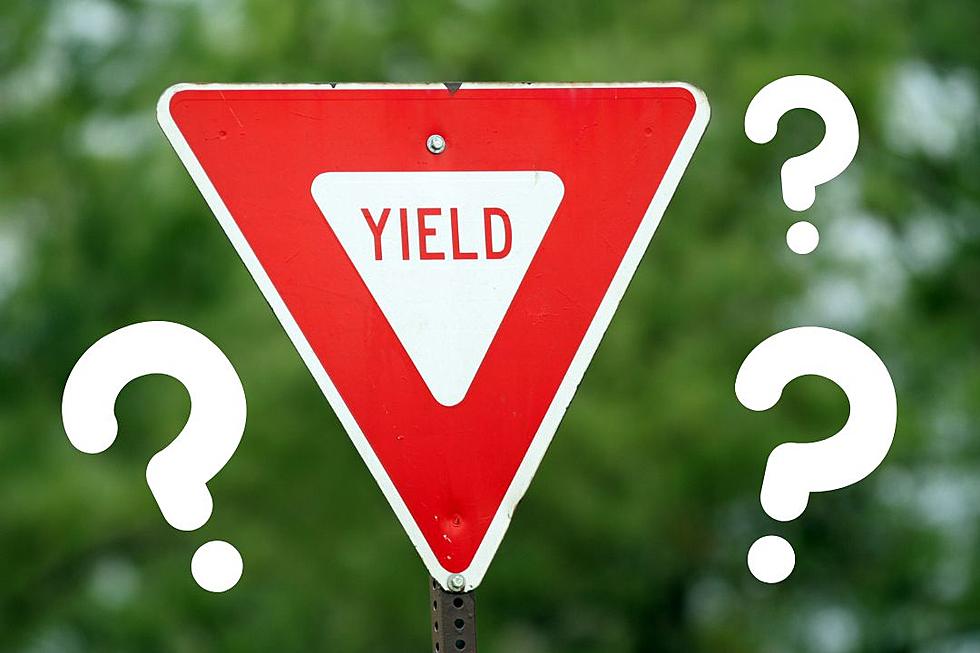 Is It Illegal to Stop at a Yield Sign in Iowa?
Canva/KM
It never hurts to be refreshed on a few different driving rules.

Most of the time, driving rules are similar state by state. Since America is so interconnected due to highways and various roadways there really can't be TOO many differences.
It's not like this is England where they drive on the other side of the road, right?
The only MAJOR inconsistencies when it comes to driving from state to state is in regard to drivers licenses and permits. In Iowa, 14-year-olds are encouraged to get their learners permits.
In some states, people aren't even allowed to get behind the wheel until they turn 16.
For example, in New York, if you are under the age of 16, you are not permitted to drive in New York State. This is still the case if you hold either a license or permit from another state, according to the New York DMV.
Something that can be a common confusion for some newer drivers like that can be certain road signs.
When I started driving, I used to actually come to a complete stop at every single yield sign. Yeah...I tried to be one of those INCREDIBLY safe drivers.
Could coming to a complete stop at yield signs be against the law here in the Hawkeye State?
There is OBVIOUSLY an official rule for this sort of driving situation. According to Iowa Code 2001: Section 321.322, when a motor vehicle comes across a yield sign they must do the following;
"...stop at the first opportunity at either the clearly marked stop line or before entering the crosswalk or before entering the intersection or at the point nearest the intersecting roadway where the driver has a view of approaching traffic on the intersecting roadway."
So, while you don't need to come to a complete stop every single time you reach a yield sign, you ought to be prepared to let any other vehicle, pedestrian, or bicyclist pass before proceeding.
The reason a yield sign would be needed and followed, would be to avoid any sort of collision from oncoming traffic.
Hilarious Iowa DOT Signs
Anyone else share a sense of humor with a state's Department of Transportation? Just me? Well, every Monday the Iowa Department of Transportation puts up a sometimes hilarious, sometimes straightforward message on their road signs across the state. This is called "message Monday" and Iowa DOT tries to entertain and educate drivers through these signs. Here are just a few of our favorites.
Strangest Rental Properties In Iowa
Here are just some of my favorite strange and cool rental properties that you can check out in Iowa!