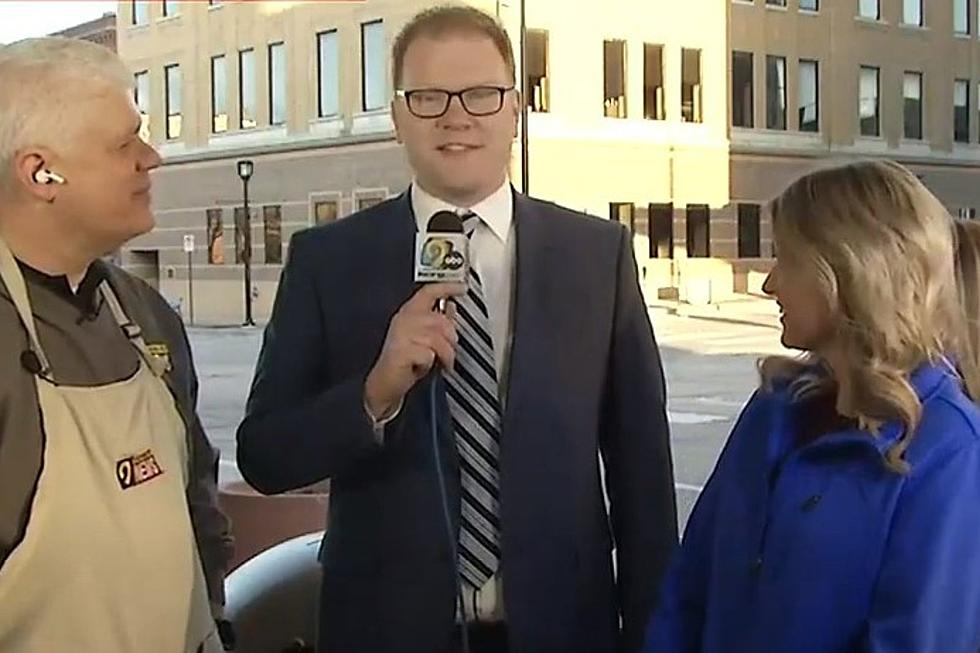 Iowa Runner Says Goodbye To Kaj O'Mara In A Unique Way [WATCH]
KCRG-TV9 via YouTube
The time has come to say goodbye to KCRG meteorologist Kaj O'Mara. While he is not leaving the state of Iowa, he will no longer be appearing on our television screens or sharing his weather reports with us on our radios. If you've never had the opportunity to meet Kaj, he's one of the good ones.
He's always been incredibly kind and grateful for his time and efforts to me personally and the state of Iowa as a whole. If you missed his final segment...you can see his goodbye here and learn about his new adventure.
Kaj has received so many kind words on social media but I'd be willing to guess, even he didn't expect this thoughtful gesture, by this Iowa City runner. What a creative way to say thank you and to say goodbye.
First off, this just seems like a lot of running...secondly, this is incredibly cool. He even spells his name correctly! He uses google maps and his GPS system to show some love to one of Iowa's favorite weathermen. #HumanEtchASketch
Goodbye
Kaj, I've only met you a handful of times and I've only been a part of the state of Iowa for about a year but I just wanted to say thank you. Your familiar voice on the radio has always been comforting. Anytime I had a question and sent over an email, you were always willing to help me out with whatever questions I had. You lent me graphics, answered my questions, and you replied to every email I've sent you.
I mentioned this already but you are one of the good ones. Congratulations on your new opportunity and I hope you enjoy the next chapter of your career. Now that you don't have to wake up at 2 a.m. anymore, maybe we'll run into each other and I can buy you a beer. I owe you one for all of the help you've given me. Hope to see you around sir!
Weird Names Iowans Have Given to Their Pets
Iowans submitted strange and weird names they have given their real pets and these are some of the strangest. *The animals in these photos are not the owners real pets*
Ashton Kutcher's Childhood Home in Homestead, Iowa
The well-known actor hails from Iowa. Ashton Kutcher was born in Cedar Rapids and spent his formative years in Homestead. The later is where he helped his step-dad build this space nearly 30 years ago. In 2015, Ashton decided to give his mom the surprise of her life when he redid their basement space.