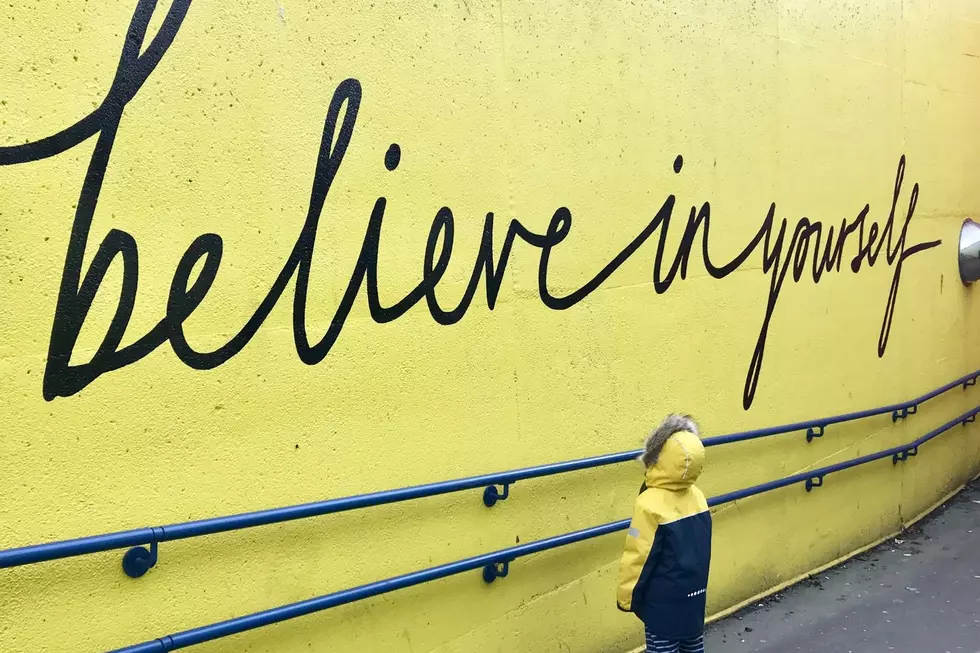 Iowa High Schooler Is An Inspiration to His Entire Football Team
Unsplash - Katrina Wright
Really, this sophomore from Mount Vernon is an inspiration to everybody. Here's an example of the beauty of sports, being part of a team, and straight-up determination. Anyone who learns about Gunnar Fishler's story could learn a thing or two from this young man. He's not letting a walker stop him from being a part of his football team.
It's stories like this that really help put things into perspective as Gunnar Fishler is a fantastic reminder to never give up. Life is full of setbacks but if you set your mind to it, you can find a way to make it happen. Gunnar has dealt with balance issues since he started walking.
Gunnar's father, Frank Fishler, spoke to KCRG and mentioned they've never really found out the exact diagnosis for Gunnar.
There's really no true diagnosis for him. Some ataxia issues and the balance is never developed.
Despite using a walker to help him move around, Gunnar wanted to join his high school football team. Not only does Gunnar kick off at the start of every game for the JV team, but he's also never missed a practice.
What really brought a smile to my face when learning about Gunnar's story was watching him talk to his dad and KCRG and seeing the smile on his face talking about how much fun it is to be on the team. When his dad asked him about playing football he said, "it's fun!" Gunnar also mentioned his big goal for this year is to "kick the ball 10 yards in the air!"
Gunnar's teammates also are happy and excited to have him be a part of the team. Gunnar has a helper named Ryan Whitman who told KCRG, that Gunnar loves it.
Just being a part of the team getting hi-fives from some guys, and getting fist bumps. He just loves it.
I think it's safe to say Gunnar has taught his teammates and coaches a lot about perseverance and what it means to be a good teammate. Cole Thurn is a teammate of Gunnar's and he told KCRG, that he gets inspired by Gunnar.
He kind of inspires me. Because if he can do anything like this, I mean I can do anything
Stories like this are great sports stories but even more importantly, they're incredible life stories. You and I could both take inspiration from Gunnar and remember him the next time something seems like it's not going our way.
I'm not crying, you're crying. I don't need a tissue...who am I kidding, pass me the tissues, please.
Iowa Born Sports Stars
What do each of these stellar athletes have in common? They all hail from the Hawkeye State.
Fenelon Street Elevator
The steepest and shortest railway is in Dubuque.