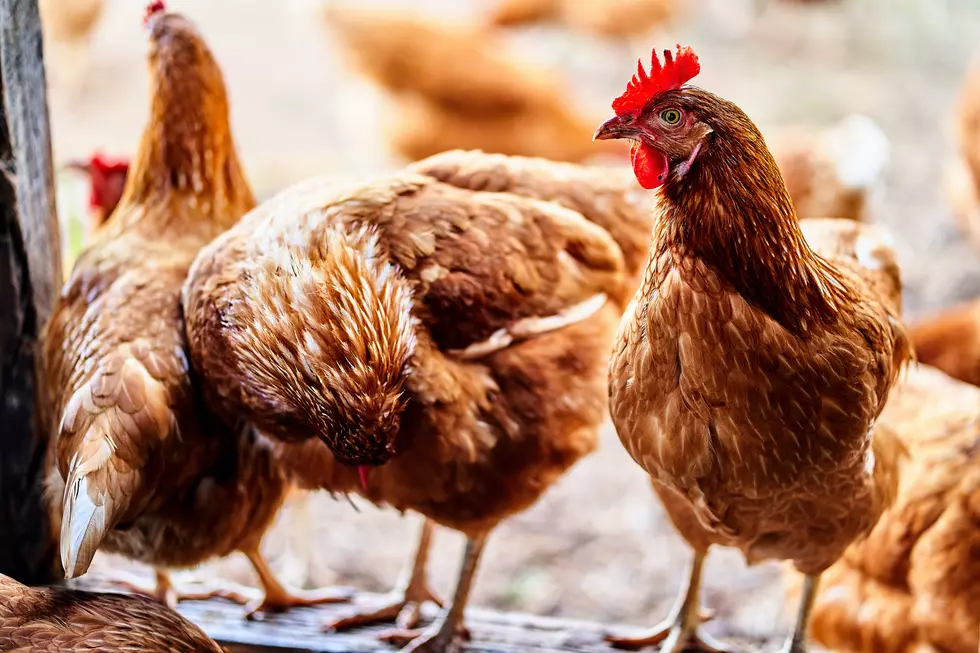 Iowa Chicken Facility Ignores DNR Putting Local Rivers At Risk
Photo by Henrique S. Ruzzon on Unsplash
After not complying with the Iowa DNR, an egg-laying facility in Iowa Falls is in some hot water after getting caught with an illegal manure system.

Back in 2021, a facility worker for Opal Foods reached out to the DNR asking if they could add water to their bird's litter to turn it into liquid manure that could be injected into fields. The worker was told that before they can do that, they need to submit to the DNR a manure management plan.
The DNR never received a manure management plan or construction permits for the project.
According to Iowa Capital Dispatch, Opal Foods, whose capacity is around 510,000 chickens, wanted to do this project because they have a hard time disposing of the bird's litter. It often gets saturated by their drinking water system which makes it harder to spread as dry manure on fields.
About two months after the initial conversation between Opal Foods and the DNR, the facility underwent an inspection. During this inspection, a DNR officer noticed the manure storage building had been closed and sealed with a berm—and that building was filled with liquid manure, says the article.
In addition to not having the proper permits or plans for the building, it also did not follow any of Iowa's strict standards for liquid manure storage.
The amount of manure stored is estimated at around one million gallons. If something were to happen, manure was at risk to flow into the Elk Run creek and the Iowa River.
Opal Foods did decide to revert back to dry manure storage and also agreed to pay a $6,000 fine for the infraction.
Preparing For Power Outages On The Farm
Power outages always seem to happen when you're busy on the farm and with this summer's predicted blackouts, farmers need to start thinking about how they will adjust their operations to manage it.
Besides Food, What Are Soybeans Used For?
Soybeans are becoming more and more versatile as people come up with more uses for them. Here is a list of non-food-based uses for soybeans.