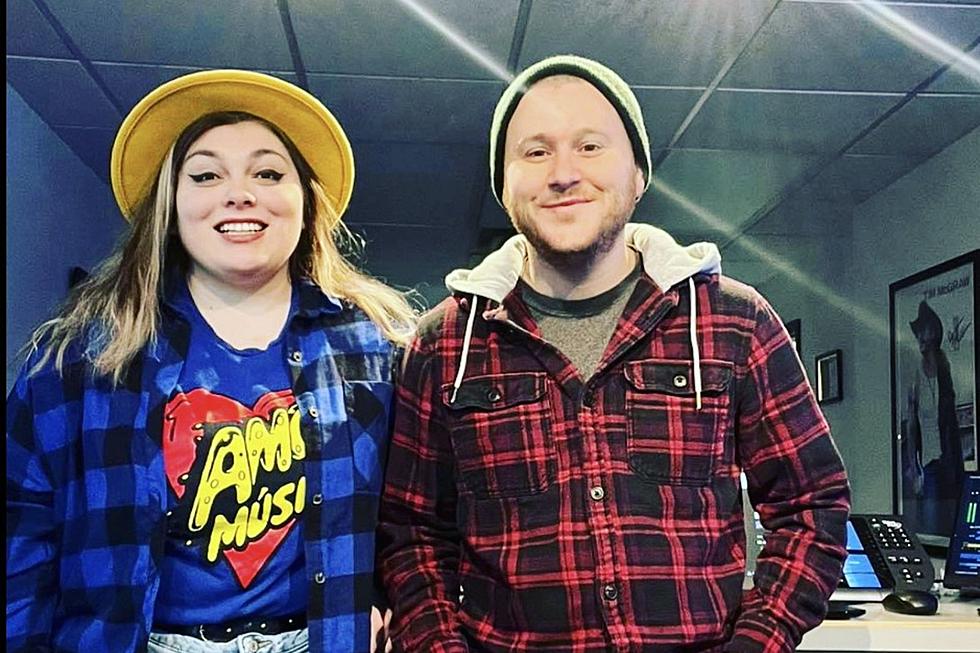 Here's What 1 Year Of Working On K92.3 and Moving To Iowa Looks Like [PHOTOS]
Gabe
If you were listening to the K-Country morning show, you may have heard me mention that on this day, 1 year ago, I walked into the K92.3 studio doors for the first time. My first official day as a K92.3 employee was March 1 of 2022 and it's been a pretty insane year, to say the least.
Not only was I starting a new job in a brand new state but my fiance, Kori, was doing the same. Not only did we move further away from our friends and family but we also added on the responsibility of buying our very first home together. One day, I'm going to tell you that story during the morning show because it might be one of the best home-buying stories of all time. We quite literally threw up a hail mary/half-court shot and somehow ended up in our first home. I'll share that with you on that anniversary...
Working on K92.3 has been everything I've always wanted in a radio show. I've worked in radio for almost 10 years and I never once got to do a show with another person. That can get very, very hard to do, for that long of a time.
I have a teammate and a friend who I care about and enjoy showing up to work with 99 times out of 100. I hope Kerri reads this and asks me what the 1 time was...I don't actually have an answer to that but I'm sure it'll happen eventually. We get to laugh, bicker, brainstorm, be creative, goof off, and (hopefully) make you laugh every day. It's one of the most fun jobs in the world and I don't take it lightly. Also, a big shoutout to our farm director, Kailey, who is also a lot of fun to be around, and I appreciate her stopping in during the show, just to change things up a bit every day.
It's been a blast hanging out with you in the mornings and I hope you'll continue to have me for a very long time. It wouldn't be possible to share all of the fun I've had in the last year but I'm going to try and do it with 11 photos.
1 Year Working On K92.3 and Living In Iowa
Kori and I took this picture at a farmers market in Tipton, Iowa, where I made the best/worst purchase of my life. This thing is sick! But if you listen to the show, you know I'm financially responsible...okay cheap. It's an old vintage radio that was turned into a wine rack. It still looks great to this day!
This was one of our very first Flannel Fridays!
This next photo always makes me laugh. The guy to my right in the picture, who has his arm around me...we have no clue who this dude is. He just hopped in the picture and I thought it was pretty awesome, so I kept the photo this way.
This is a co-worker of mine and we've become great friends since moving here. Cory, you're the man! Love you!
You'll never convince me Flannel Fridays aren't cool. I didn't even get a chance to meet these 3! They talked to Kerri at a Football Friday last fall and joined in on the Flannel fun.
There are a LOT more photos I could share with you. If you remember, I did take 923 selfies over the summer but this seems to put it all together for me. My work life and home life have both been very full and I'm extremely grateful for that. Thank you for 1 year on K92.3 and I hope to have some more fun bantering back and forth in year 2. Download the K92.3 app if you haven't so you can talk to Kerri and me every morning from 6-10 a.m.
10 Commandments of Living in the Cedar Valley
It doesn't matter if you're here for good, just visiting, or a former resident. You know these 10 C.V. commandments.
10 Myths About Iowa That Even Some Natives Believe
Iowa is an ag state with more heads of hog than human, but there's a lot more to us than crops and critters. How many people actually know that, however?