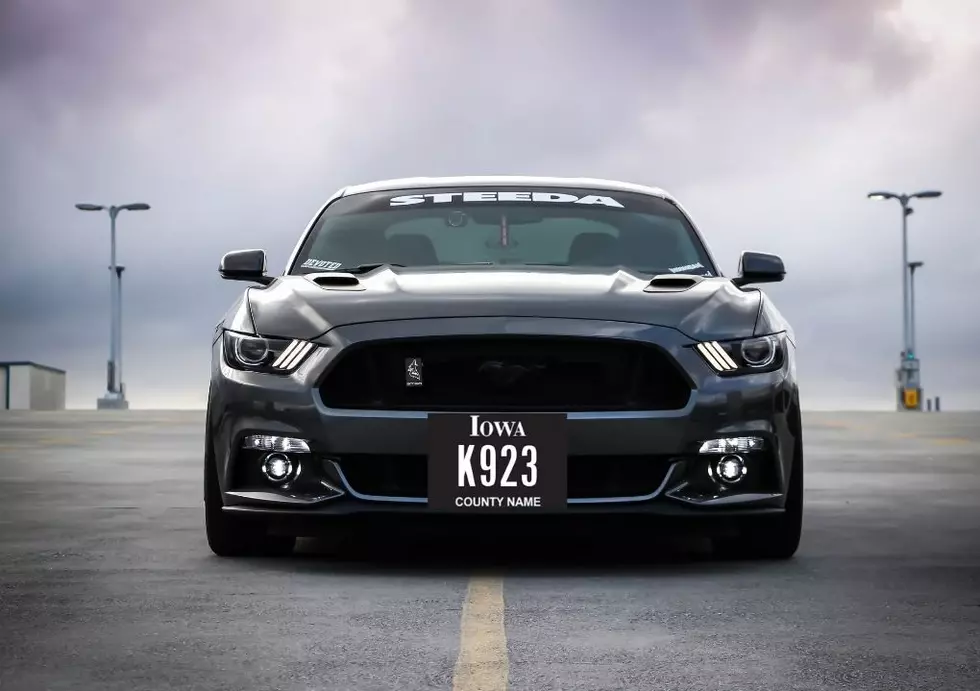 Have You Seen All of These License Plates on Iowa Roadways? [PHOTOS]
Unsplash - Joey Banks/ Iowa DOT
When my fiance and I first moved here 4 months ago, from Minnesota, one thing we both noticed in our first few months was how many different license plate designs there are on the roadways in Iowa. In Minnesota, you'll occasionally see one that stands out but for the most part, everyone has the standard white one with a little bit of blue on it.
It feels like I see a different license plate every single day when driving around where I live. Iowa, of course, has the standard, kind of regular county design plate which is the most popular on the road but the amount of blackout license plates or college pride license plates is pretty cool.
If you could pick a license plate which one would you pick? They're so expensive in Minnesota that I've never even really thought of changing it up but with the selection here and how affordable they are, I might go for something new soon.
The all-black one is really cool. It stands out, without standing out, in my opinion. I didn't go to college in Iowa so none of those would really make sense but there are a lot of other cool plates that help out certain causes.
I'm challenging you to see how many of these license plates you've seen on the Iowa roadways. I'm also curious how many of these you drive by on a daily basis and don't even notice. Take a look and see how many of these plates you can honestly say you've seen while driving in Iowa.
Have You Seen All of these License Plates in Iowa?
Here are 25 different license plates you can see throughout Iowa.
Hilarious Iowa DOT Signs
Anyone else share a sense of humor with a state's Department of Transportation? Just me? Well, every Monday the Iowa Department of Transportation puts up a sometimes hilarious, sometimes straightforward message on their road signs across the state. This is called "message Monday" and Iowa DOT tries to entertain and educate drivers through these signs. Here are just a few of our favorites.